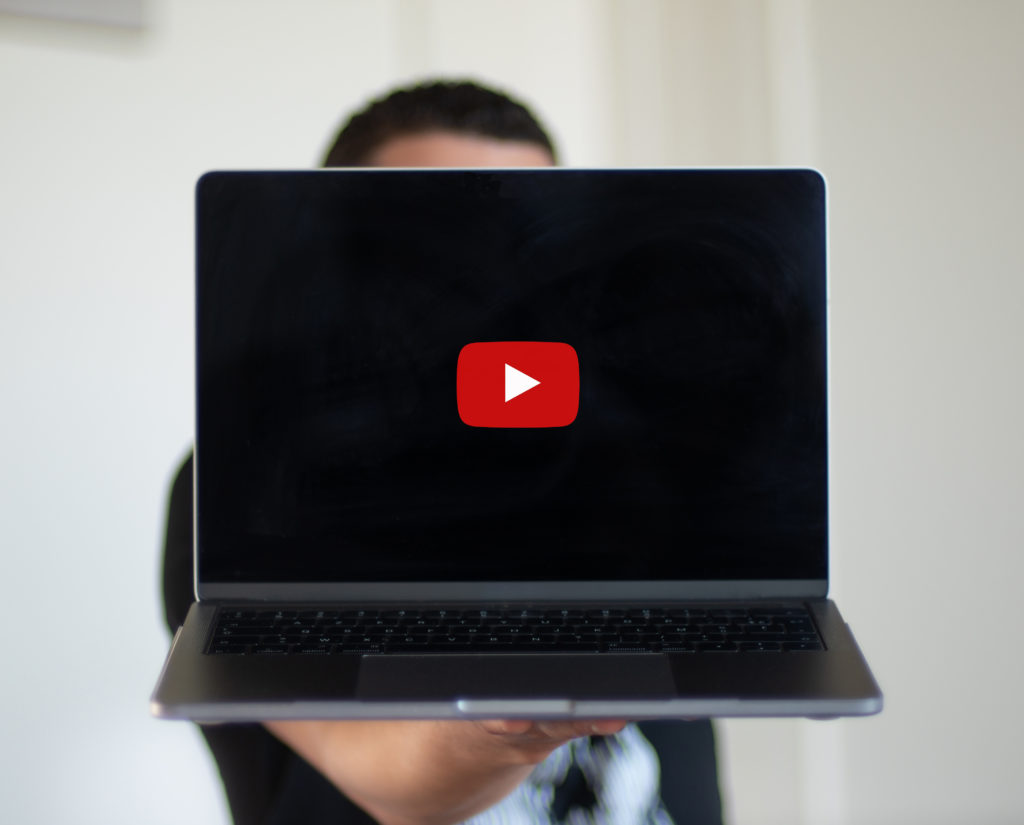 Get a

Membership Today
Sign Up Now
Why Brands need to Prioritize YouTube Advertising
Advertising on YouTube is very different from running a PPC or paid social campaign. There are specific creative constraints and a ton of options for this platform. Advertisers need a base knowledge before running ads to make the most of the paid possibilities.
Video content is powerful. YouTube alone has over a billion users. That's almost one-third of all people on the Internet — and each day those users watch a billion hours of video, generating billions of views.
What's more, YouTube on mobile alone reaches more 18-49 year-olds than any cable network in the US. But that's not all. According to a report on 'The State of Video Marketing in 2018,' 81 % of people are convinced to buy a product or service by watching a brand's video.
76 % percent of businesses say video helped them increase sales. These stats are from 2018. We all know how exponentially fast the internet grows. So it's no wonder that video marketing is on the rise.
Below, you'll learn what YouTube advertising is and the different types of YouTube ads available. Then, we'll show you how to set up and configure your first YouTube advertising campaign. Finally, we will discuss some YouTube tricks that can help you make a difference with your YouTube advertising.
What is YouTube Advertising?
Google owns YouTube. YouTube advertising is run through Google Ads and is a way of advertising your video content on YouTube or in search results so you can maximize your user reach. This could mean your video playing before a user views another video or your ad shows up in YouTube search results for people to watch in full.
What's New With YouTube Advertising
In January 2017, Google announced it would make changes to AdWords to allow advertisers to reach more viewers on YouTube. This enhanced reach has increased viewership across mobile devices, where 50% of YouTube views take place.
Among the changes it rolled out, possibly the biggest announcement was that advertisers will soon be able to target viewers based on their Google search history, in addition to their viewing behaviors YouTube was already targeting.
Marketers can now target related ads at people who recently searched for a certain product or service. If the content of a video ad is closely related to a search the viewer has been researching, marketers can effectively drive traffic to their channels and webpages, increasing leads, sales and brand awareness.
Keywords are relatively less expensive to target on YouTube than in traditional Google Search. Views cost an average of $0.06 per click on YouTube, compared to the average Google Search cost per click, which is estimated to be between $1-2.
When YouTube targeting includes search history, it may be a more cost-effective way to target your audience with video, a more engaging form of content. To learn more about why video is so effective at making connections check out our post Why Advertise on YouTube?
Types of YouTube Ads
Before you begin creating your first campaign, it's important to understand each YouTube ad type. That way you can tailor your ad for the format you plan on using. Let's get to know each of them. For a video breaking down each type of ad, check out our post Types of YouTube Ads and How to Use Them.
What is a YouTube TrueView Ad?
A TrueView ad is the main advertising format on YouTube. TrueView ads give viewers the most control over the advertisements they see. Because of this, Google reports that eight out of ten viewers prefer TrueView to other in-stream video ad formats.
Advertisers only pay for TrueView ads when users watch for at least 30 seconds, watch an entire short video, or interact with an ad in some way, such as clicking on a call-to-action.
Because viewers can select the ads they want to watch and skip the ads they don't, advertisers save money while also reaching a more interested audience.
YouTube recommends that the maximum length a TrueView video ad can be is 3 minutes and the minimum is 12 seconds.
There are two main types of TrueView ads: Skippable In-stream ads and Discovery ads. Let's take a closer look at each of them.
TrueView Instream Ads

TrueView in-stream ads play before a viewer's chosen video
TrueView in-stream ads have a clickable companion banner ad that's displayed in the right-hand sidebar above the suggested videos list
Marketers are able to customize TrueView in-stream ads with calls-to-action and text overlays to further drive traffic
Check out our post Skippable In-Stream Ads: Components and Best Practices to learn more about this ad type.
TrueView Discovery Ads

TrueView Discovery ads appear within the Youtube search results and in the right-hand sidebar of watch pages above the suggested videos list
The ads consist of an image thumbnail and up to three lines of text
Clicking on discovery ads will take users to the YouTube watch page or relevant channel page to view the video
Check out our post Video Discovery Ads: Components and Best Practices to learn more about this ad type.
Why You Should Use YouTube TrueView Ads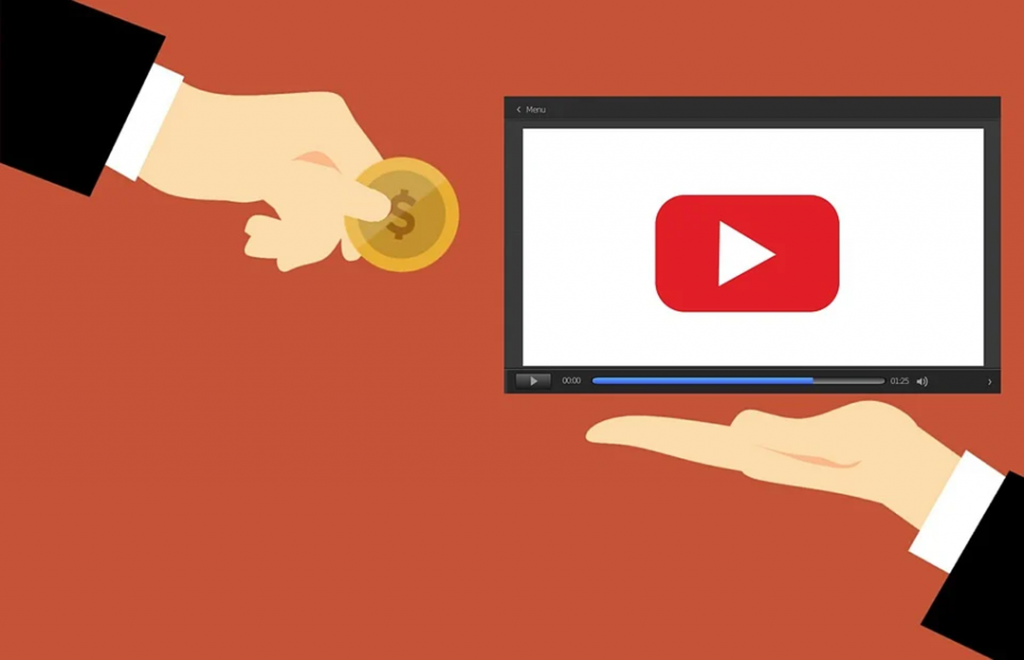 TrueView ads are a great way to reach your target market. Firstly, they're low-risk. Remember, you're only charged when viewers opt to watch your entire ad, view it for at least 30 seconds, or interact with the ad in some way. This is a huge benefit to the advertiser and their ad budget.
Although 76% of consumers reflexively skip these ads, you can at least be sure your budget is being spent on only interested viewers. Secondly, because TrueView ads are opt-in, you aren't restricted by time limits. This means that you can experiment with different creative formats such as product demos, testimonials, or how-to videos.
For example, Grammarly has used testimonials and product demos in their TrueView ads to great effect. In fact, a massive 54.4% of their social media traffic comes from the site. What's more, according to Google, when brands use TrueView, they can see views of existing content increase by up to 500%.
What is a YouTube Non-Skippable In-Stream Ad?
Non-skippable in-stream ads are essentially the same as TrueView in-stream ads except — you guessed it — viewers aren't able to skip them. Because viewers have less control over these ads, they're not considered 'TrueView.'
It's common knowledge that non-skippable ads are unpopular. In fact, YouTube killed off the 30-second unskippable ad format last year. Today, non-skippable ads must be 15 seconds or less.
Non-skippable in-stream ads aren't just played before videos. There are also non-skippable YouTube ads that play part way through videos or at the end of videos that are 10 minutes or longer. These are also known as 'mid-roll' or 'post-roll' non-skippable YouTube ads.
Unlike TrueView ads, advertisers pay for non-skippable YouTube ads on a CPM basis. 'CPM' stands for cost-per-mille, which means that advertisers pay a fee per thousand views. So it's especially important to hone your ad targeting so you don't waste your budget advertising to poor prospects.
It's also important to bear in mind the function of CPM advertising.
Whereas pay-per-click (PPC) advertising is ideal for converting prospects into leads, cost-per-mille (CPM) advertising is more suited to branding campaigns designed to achieve massive exposure and develop brand awareness.
What is a YouTube Bumper Ad?
Bumper YouTube ads are the third type of YouTube video ad available to marketers. These non-skippable video ads play before a viewer's chosen video and must be less than 6 seconds long. Like non-skippable YouTube ads, advertisers pay for bumper ads on a CPM basis.
Many brands use them as part of a larger YouTube advertising campaign featuring other ad formats. Obviously, bumper ads aren't an ideal format for stories, testimonials, or product demos. But the 6 second time limit can be a great way to promote brand awareness and re-engage past loyal customers.
What is a YouTube Sponsored Card?
YouTube sponsored cards appear within videos as small call-to-action (CTA) popups.
Sponsored cards are a very unobtrusive form of YouTube advertising. A small 'i' symbol pops up in the upper right-hand corner of a video and when a viewer clicks on it, the card expands.
What is a YouTube Overlay Ad?
Overlay ads are perhaps the simplest form of YouTube advertising. These are banner ads that appear along the bottom of videos. Overlay ads can also be text-based but we recommend using an accompanying image. To learn more about Overlay Ads, check out our post How to Advertise on YouTube without a Video.
What is a YouTube Display Ad?
Display ads are another simple YouTube advertising format. These ads have been around for a while and appear in the right-hand sidebar above the suggested videos list.
How to Choose the Best Ad Type for your Campaign
Choosing which type of ad to use depends on your goals and advertising objectives. Each type will achieve different results so be sure to plan your strategy and set goals before setting up a campaign. For more details on how ads are used, check out our post Types of YouTube Ads and How to Use Them.
Get a

Membership Today
Sign Up Now
Resources: