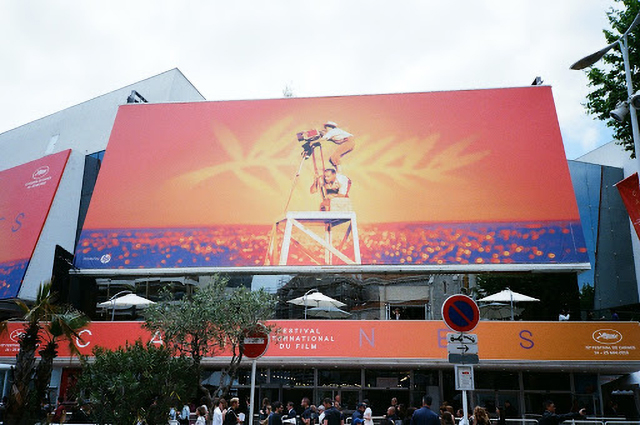 Get a

Membership Today
Sign Up Now
Why your YouTube Banner is Important
YouTube Channel art displays as a background at the top of your YouTube page. You can use it to brand your channel's identity and give your page a unique look and feel. Also, YouTube channels that have quality banners tend to rank better in search results (See Fast and Easy way to Guarantee YouTube Rankings).
If you're just starting out on your Youtube channel, it's important to know how to showcase your brand not only through your content, but also through creating aesthetically pleasing logos and banners for your channel.
Consider the guidelines on Youtube Channel Art
Size Matters
Although the recommended art size is 2560 pixels wide by x 1440 pixels tall, here are a few things to consider regarding your banner size:
Minimum file dimensions: 2048 x 1152
Minimum safe area for text and logos: 1546 x 423 pixels, with larger images possibly being crossed on certain devices or displays
Maximum width: 2560 x 423 pixels, meaning that the "safe area" is always visible despite the size of the screen
Maximum file size: 6MB (but file sizes can be smaller)
Fit for all
While using the 2560px by 1440px size ensures your channel art will fit properly on a TV screen, you also need to worry about how your channel art will look on desktops, tablets and mobile phones.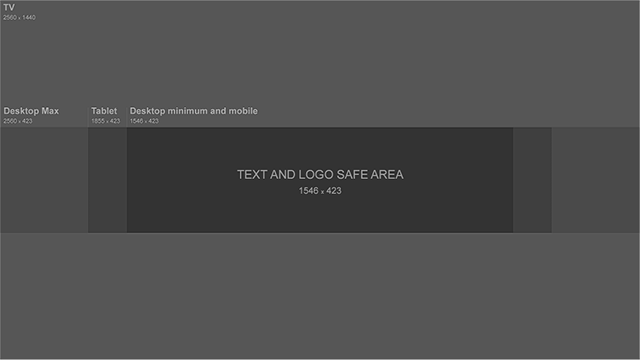 Tips for Designing your YouTube Channel Art
Now that we have established the guidelines and basic information on creating your Youtube Channel art, have you decided on how it should look like? Consider the following in your decision:
Make sure your channel art defines you and your business
Your banner should match or get pretty close to your brand's color scheme or design patterns – this helps establish brand identity for your clients.
Promoting your upcoming events can be an effective banner, too! Changing this from time to time attracts viewers' interests as well.
Your banner is your art – no matter how technical things get, you can always express yourself and your business through your design. Do not limit yourself.
How do you Create a Youtube Banner?
You may think that you are not 'artsy' or 'techy' enough to create your own banner, and you don't want to spend too much money on hiring someone to do it for you. Even without Photoshop skills, TubeSift can help you create engaging and eye catching channel art.

Tubesift.com includes the "Banner Design Studio," an easy-to-use banner creation tool that you can use to create custom video thumbnails, video ad companion banners, graphics for your website/blog and any other types of banners, all in one place.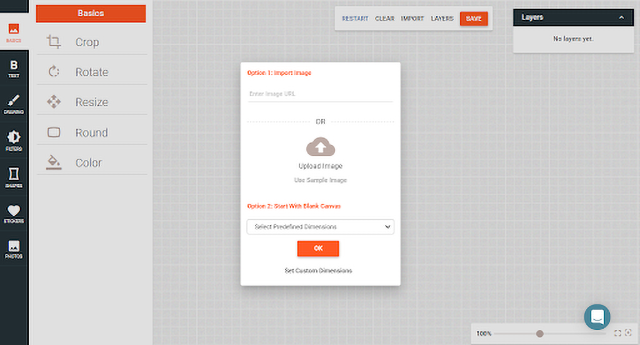 Banner Design Studio is a full-featured, drag-and-drop editor that enables you to quickly and easily:
Resize, crop and rotate images
Overlay text on your images (select from over 500 fonts)
Apply image filters (grayscale, sharpen, invert, tint, etc.)
Add free drawings and various shapes to your images
Add stickers and photos from an included collection of more than 800 images
Export your completed image as a jpg or png file
Save your project as a file which you can load into the editor later
Click Here For a Video Demonstration of the Banner Design Studio
You can either upload an already created image and update it's size to fit your channel art or start with a blank canvas. You can also choose from a list of predefined dimensions.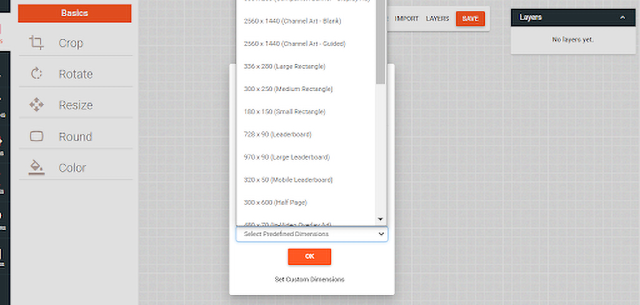 Once you have chosen the best size for your image, you can add more details to your image. You can also use the available stock photos (royalty-free) which comes with your TubeSift subscription.
For the best experience, launch Banner Design Studio from a desktop/laptop computer instead of a mobile device.
Now that you have created the perfect design for your brand, you can now add or change the background of your channel page.
Check out this video from YouTube Creators to learn more
Go to your channel (click your Account icon at top of the page, click my Channel)
Click 'Customize Channel'
Click pencil icon at the top right edge of the banner
Select 'Edit Channel Art'
You can use either channel art provided by Youtube by clicking Gallery tab, uploaded Google photos by clicking Your Photos, or Upload a photo you created by clicking Upload photos
You can click on 'Adjust the crop' for larger photos
Things to remember:
Different devices, different spaces
Remember we noted earlier that you can view your channel art on multiple devices? This means that your banner preview will adjust to the space available.
Easy access to Social Sharing buttons is a plus!
You want your social sharing and site links to be available and easily accessible to users for them to easily 'spread the word'. Just make sure that the icons are not covering any important details from the channel art.
HD is the only way
You may have the greatest design, perfect measurements and sizes, and an awesome thumbnail and logo, but once someone clicks it to 'full size' and the image is pixelated or blurred, people may create negative associations with your brand from the way you present yourself.
We recommend only using high quality and/or high resolution images for your logos and banners.
Here is an example of a historical banner design from TubeSift's Founder and CEO, Justin Sardi.
Channel icon should blend in
Make sure your channel icon/ Youtube profile photo blends well with the banner you created. This will not only emphasize your brand name/logo, but also camouflage into your channel art you currently have.
To change your channel icon, click to view your channel through the creator's studio. When you hover your mouse over the icon, you'll see the pencil that indicates the ability to edit it. When you click on this, you'll be taken to the account's Google+ profile so you can choose a new image.
TubeSift can Help your YouTube Ad Campaigns
To learn more about the banner design studio and also more on how TubeSift can help you achieve a higher ROI on your targeted YouTube ad placements, you can read about it on our homepage at TubeSift.com.
Get a

Membership Today
Sign Up Now
Resources: