Follow this Ad Formula to Make Sales in any Niche
Get a

Membership Today
Sign Up Now
Video Transcript
Capture your Viewer's Attention
Hi, Brady Snow here with Tubesift. We're doing another YouTube Ads Case Study today. Just breaking down ads for a little insight that you can use into your own ads. We're looking at some successful ads that had a lot of views, but the key structure of how these ads are composed is something that can be applied to any ads, any budget, no matter what your niche is.
So on YouTube, we only have a short amount of time to capture viewer's attention. There's so much on there. I think it's 500 hours are uploaded every minute to YouTube. Competing for someone's attention is crucial. So you only have a few seconds to grab their attention. You need to interrupt a pattern in their viewing habit, also known as a hook. So let's look at how Manscaped did this with one of their recent videos. This one is called Gronk Can't Find His Balls.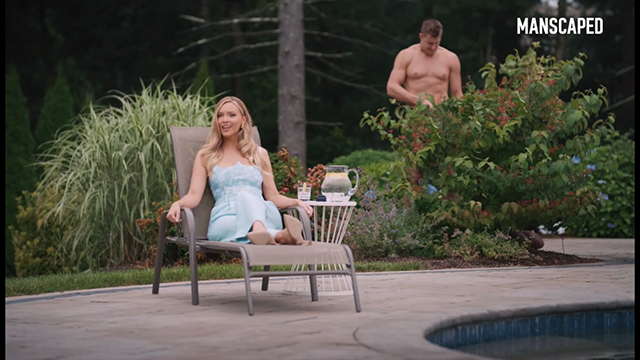 Manscaped's "Gronk can't Find his Balls" Ad
We're always doing very appropriate content for kids here on these case studies, but here's this one.
Babe. Have you seen my balls?
Rob can't find his balls. There behind your overgrown, shaggy bush, my love.
It's so thick and bushy. I can't see them.
Ew. If your bush is overgrown, it's time to trim your hedge with the Manscaped Lawn Mower. The Manscaped Lawn Mower features skin safe technology to reduce cuts, nicks, and snags when trimming your sensitive parts.
Oh, this feels great.
And it's waterproof. So you can trim the hedges, rain or shine.
Thanks babe.
There's a reason why over a million men trust Manscaped. Order your Lawn Mower now at manscaped.com. And for a limited time, get a free pair of Manscaped boxers, free shipping, and a free shed travel bag.
Sweet sassy molassy. I found my balls.
That's great. I knew you would find them in there somewhere. Gentle on the balls, babe.
Whoops.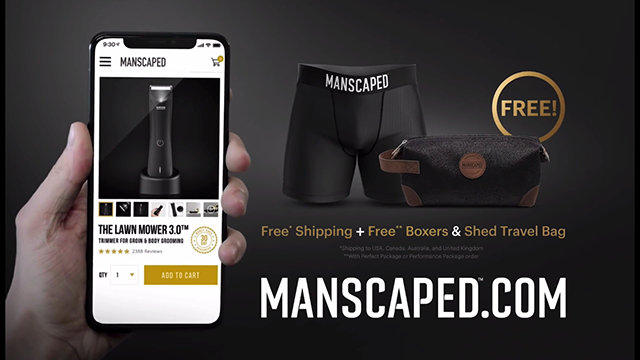 Using Humor in the Pattern Interrupt
So in that ad, you saw that they had this very playful tone. They had the playful music and some humorous dialogue from the beginning. It's something a lot of people can relate to, it's a subject we don't talk about, but we all find it funny, for the most part. Probably 90% of us or more would be my guess. But yeah, so they interrupt that pattern with that humorous moment. So they say the viewers trying to figure out the best beard shaving tool or something like that, and then if this ad played in front of it, they might watch because the humorous dialogue and then continue on. So that happened within the first 15 seconds. It's humorous, so I might've kept watching, and then the problem is presented. She says … Let's watch it again here.
Introduce the Challenge your Prospect needs to Overcome
If your bush is overgrown, it's time to trim your hedge with a Manscaped Lawn Mower.
So the problem is addressed right there. If your bush is overgrown, and this isn't explicitly describing what we all know it is, but they have this humorous moment by a man with his shirt off standing behind a bush. So it's that implied humor of what we're actually talking about. And they say, "Oh, you need to trim your bush hedges," say you like gardening.
Offer the Solution
"Then we have a solution. Here is a product you can check out." And then it's introduced, and the problem that was presented is shown a solution. So it's great way to hook your audience. This is a great demonstration of doing that. And then getting to the point of the challenge that can be overcome with your solution.
Follow this Formula for Successful Ads
So again, this is a formula that you can follow in any niche. It's really important to follow that sequence, the hook, the challenge, and then a solution. So it's a really good way to just start thinking about ads when you watch them. That way your brain kind of gets trained to see this pattern, this sequence, this flow of information, and how you can move someone's … You can grab someone's interest and then move them towards the solution that you're recommending.
So just a quick little example there, and yeah, if you'd like to check out how to Tubesift can help you find placements on YouTube, save you a lot of time, and get the most out of your ad spend, you can check us out at tubesift.com. So that's it for this case study. Just a real short and sweet one. Please check back next time, and we'll see you then. Bye.
Get a

Membership Today
Sign Up Now
Resources: