Get a

Membership Today
Sign Up Now
Google Announces the Winners of the YouTube Works Awards 2020
Winning YouTube Ad Campaigns are awarded each year in Google's "YouTube Works Awards". Over the last decade, marketers have redefined how they communicate with consumers. From the heartwarming to the heart-racing, and everything in-between, YouTube has seen how incredible digital content can drive powerful results.
The YouTube Works Awards— in partnership with Kantar—celebrate and champion the brilliant minds producing the most innovative and effective campaigns on YouTube in the past year.
Check out a summary of the winners below!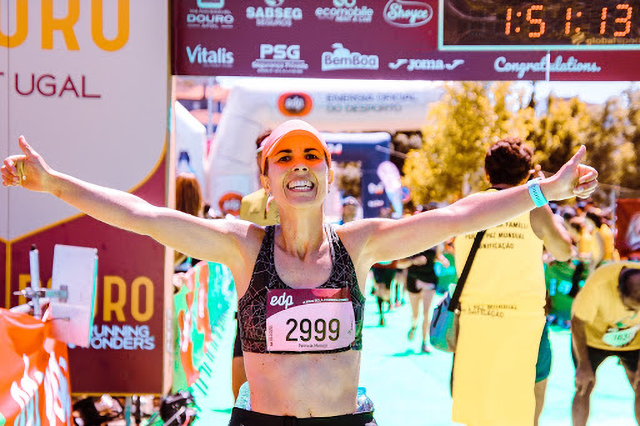 Grand Prix Winner – Bacardi: Beat Machine
Who they are
Bacardi Limited is the largest privately held, American spirits company in the world. It is family owned and became known for their brand of white rum, however now they have more than 200 brands and labels.
Their award-winning work
The alcohol brand collaborated with Major Lazer and Anitta in creating an ad that engages consumers to try the 'machine' out for themselves.

To test it out, you will need your computer/laptop, Youtube (two play the video) and your rhythm!
How it works
Consumers were encouraged to use YouTube as sound editing software, allowing people to move forwards and backwards through a video using their numeric keyboards. So when you click 1 on your keyboard, your video fast forwards to 10% of the footage, and 2 makes it go to 20%, 3 to 30%, etc.
The Beat Machine video was edited to utilize that characteristic so that at every 10% of the video, a new beat from the Major Lazer and Anitta's brand launched track would kick in, allowing people to have fun remixing it by simply using their numeric keyboard.
Try it out for yourself on the Music Video: Make it Hot by Major Lazer/Anitta
Key points
This is a prime example of how custom content amplifies success. The most successful use of YouTube marries the worlds of creative and media seamlessly, and this can only be consistently achieved by creating custom content for the platform. 74% of 2020 YouTube Works finalists created custom content for
YouTube – a broadly consistent theme from 2019 which indicates that creating custom content is a consistently successful approach.
YouTube's Works 2020 Winners, states that "58% of finalists explored new territories with their campaigns." Bacardi did this by partnering with famous artists and creating an interactive and engaging video.
Links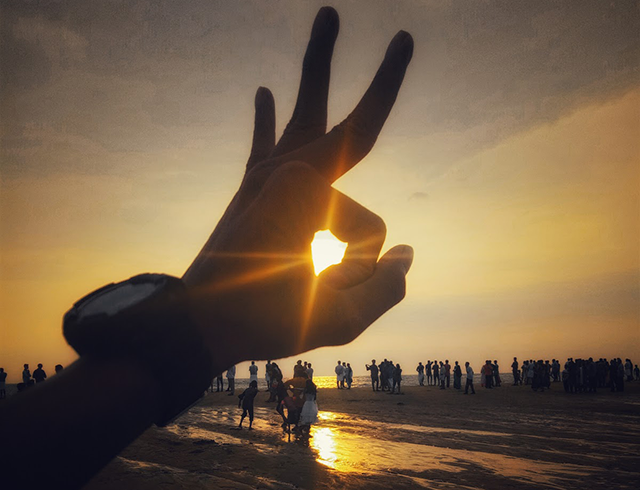 Media Innovation Winner – Samsung Galaxy Note10: The Next-Level Hijack
Who they are
Samsung is a South Korean multinational conglomerate headquartered in Samsung Town, Seoul. It comprises numerous affiliated businesses, most of them united under the Samsung brand, and is the largest South Korean chaebol (large family-owned business). Samsung was founded by Lee Byung-chul in 1938 as a trading company.
Samsung used personalized messages on Youtube to make Galaxy Note10 relevant to specific audiences. 36 tailored ads were made using Director Mix and device data, reaching 110 Million impressions.
Their award-winning work
Samsung wanted to take a new approach when launching their latest phone to be more relevant with their audiences' passions. To do that, Samsung identified 3 target audiences for their new Note device: creators, gamers and entrepreneurs. They identified the "how to" content those audiences search for most on YouTube, and ran "Hijacked" videos with relevant director-mix produced content, telling the viewer that what would actually help them is the new Note device.
How it works
They created opening screens that mimicked the types of "how-to" and "tips and tricks" videos that consumers were already watching to draw each viewer into the ad within the first five seconds, before "hijacking" that opening screen with what they really needed: the Galaxy Note10. Using audience data and insights, we coupled each community's top passion points with the most relevant device feature benefit to each user, such as the cinematic infinity display, all-day battery, super speed processor, and more. The result was dozens of wildly personalized, dynamic, and contextually relevant pre-roll ads that effectively communicated how the Note10 would let the viewer take their passion to the next level.
Key points
Samsung pointed out the importance of not being afraid to explore new territories, experiment, and change your strategy on YouTube. The use of strong insights as a foundation strengthened the creation and deployment of this idea. YouTube was uniquely positioned to house this campaign and enable an innovative change in strategy.
Links
Force for Good Winner – Gillette: We Believe
Aligning your brand with a just cause and a positive mission is a great way to develop brand awareness while also promoting a good cause.
Who are they
Gillette is an American brand of safety razors and other personal care products including shaving supplies, owned by the multi-national corporation Procter & Gamble.
Their award winning work
To be relevant to the next generation of men who care, Gillette updated their slogan to reflect what it means to be a man. They changed their slogan from "The best a man can get", to "The best men can be". The company says it wants men to hold each other accountable.
Key Points
Gillette took a stance and a risk by updating their slogan, and achieved a 4% increase in P&G Grooming organic sales. They are a great example of catching people's attention by relating to today's current society.
Links
Ingenious Insight Winner – Hulu: Sellouts
Who they are
Hulu is an American subscription video on demand service fully controlled and majority-owned by Walt Disney Direct-to-Consumer & International, a business segment of The Walt Disney Company, with NBCUniversal, owned by Comcast, as an equity stakeholder.
Their award-winning work
Hulu's 'Sellouts' has created a BS-free influencer campaign on Youtube to gain more live streaming sports subscribers. This helped them to drive 88% YoY Live TV subscriber growth last year.
Links
Brands as Creators winner – Apple: Apple Experiments
Who they are
Apple, TBWA/Media Arts Lab, OMD
Apple Inc. is an American multinational technology company headquartered in Cupertino, California, that designs, develops, and sells consumer electronics, computer software, and online services.
Their award-winning work
To demonstrate the power of the iPhone camera, Apple tapped into the popularity of DIY content to behave like creators. Inspired by 'How To' trends, the 'Experiments' video series captured stunning footage and 6M+ views across the series.
Links
Action Driver winner – Sandy Hook Promise: Back to School Essentials
Who they are: Sandy Hook Promise
Sandy Hook Promise is a small non profit which empowers individuals to prevent violence by educating on the signs that someone may be planning a shooting. Members of Newtown, CT community created the organization in response to the Sandy Hook Elementary School shooting.
Their mission is to create a culture engaged in preventing shootings, violence, and other harmful acts in schools and communities.
Their award-winning work
To break people's apathy on the subject of gun violence and generate likes and shares, Sandy Hook created a PSA that brought emotional stimulation to its viewers. Sandy Hook Promise launched their new PSA in September of 2019 as students prepared for the new school year. This made conversation about the topic, alright.
Sandy Hook Promise used powerful emotional storytelling and relatable content, they launched the video on Youtube which drove a 500% traffic increase YOY to their website.
Links
The David winner – Giving Tuesday, Puerto Rico – Giving Songs
Who they are
Giving Tuesday Puerto Rico
#GivingTuesday is a global movement that encourages and multiplies people's good deeds. Their goal is to dedicate a day around the world to celebrate giving, be it food, money, time (volunteering), second-hand items, etc.
As an instrument to spread this idea on social networks, it seeks to mobilize all citizens, families, non-profit organizations, companies, businesses and faith-based groups to contribute to this world DAR day, which is celebrated every year, right after Thanksgiving, Black Friday and Cyber ​​Monday .
Their award-winning work
This campaign is set out to amplify #GivingTuesday, by asking famous Puerto Rican artists to give their smashing hit titles on Youtube into public service announcements. So once the fans search for them, they know which cause the artists are supporting and inviting them to donate to the organization.
This huge collaboration has garnered 53% of finalists used the platform for a change in strategy in 2020, which is a good example of creative change in strategy.
Links
About the YouTube Works Awards
Marketers have redefined how they communicate with consumers over the last ten years. From the heartwarming to the heartracing – and everything in-between, YouTube has seen how incredible digital content can drive equally powerful results.
The YouTube Works Awards— in partnership with Kantar—celebrate the creative minds producing the most innovative and effective campaigns on YouTube in the last year.
How it works
You have to submit your best work from the year to be reviewed by the YouTube Works Awards' panel of industry leaders in two rounds.
The judges will select the winners for each category and then a Grand Prix will be awarded to the submission that best demonstrates brilliant results, storytelling and effectiveness.
How to Submit
Next year's program will open for submission later in the year.
YouTube Works is easy to enter. Even better, it's free. If you're part of a marketing, media, creative, or agency team, submit your best-in-class digital work for your chance to be seen around the world.
If you have questions contact YouTube Works awards at: youtube-works-us@google.com
How to win
The judges of the YouTube Works Awards look for campaigns that have leveraged YouTube to achieve a clear business impact. Make sure you set the scene and be clear about your KPIs. The metrics you provide will help the judges analyze your video ads and the challenges associated with your category and marketplace to help determine how well you performed in your niche.
Helpful hints
Consider co-writing your submission, media and creative collaborations to help to tell the full story.
Tell a story with a beginning (objectives), middle (approach), and end (impact)
Stick to simple and concise content
Include critical context around your creative project
Remember we all need relevant media referenced in your submission
Note any external factors to YouTube that could have impacted results
Share as many metrics as you can and include objectives, KPIs, and benchmarks
Get a

Membership Today
Sign Up Now
Resources