Get a

Membership Today
Sign Up Now
Video Transcript:
Maximizing Reward Points on Ad Spend
Hey, what's up everybody? Justin Sardi here, founder and CEO of TubeSift.com, which allows you to precision target your YouTube ads. Now, we're talking about something a little bit different today. Usually we talk about YouTube ad strategies, things like that. But today I want to talk about what is in your wallet. I want to know if you are using the best credit cards for Google Ads.
Now, I don't actually want to know what type of credit card you're using, but what I do want to talk about is what type of credit card you should be using if you are running ads. Now obviously any type of card is going to work. But when you start spending a lot of money, if you're spending a lot of money on ads, you should probably be using the credit card that's going to maximize your rewards specifically for ad spend.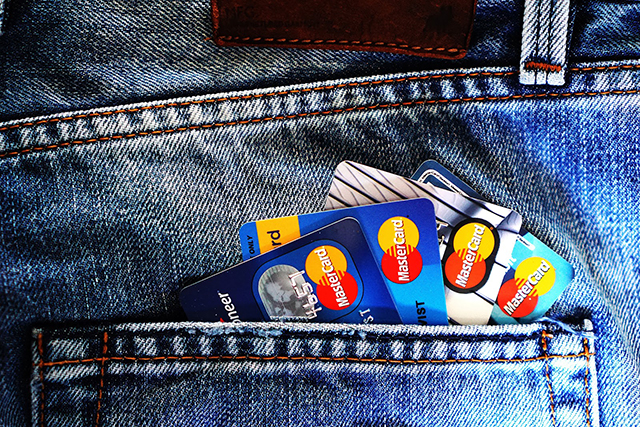 And the one that I personally use, and we'll talk about this in a second here, is the American Express Business Gold Card. It's a cool metal card, kind of sounds plastic when I'm flicking it, but it's a cool little gold metal card and yeah, super cool card. That's the one that we personally use here over at TubeSift.
And the other one I want to talk about is the Chase Ink Business Preferred. Now, I've done a lot of research on different cards, and I actually decided to go with the American Express Gold Business Card, and it does have to be a business card to get the advertising spend rewards. But I want to talk about why I like each of those cards, why we use them, and all that good stuff. So let's dive right in.
American Express Business Gold Card
So let's start off by talking about the American Express Gold Card. Now this is my personal favorite. It's going to give you 4x points on every single dollar you spend on advertising up to $150,000. So that's basically an extra 600,000 points you can get per year if you spend $150,000 on ads, which is actually really easy to do when you have a profitable ad campaign, and TubeSift can help you get there. And you can always check out our other videos and advanced ad trainings over at blog.TubeSift.com.
Now those 4x points on the American Express are great. I personally use them. You can exchange 10,000 points, which is only 2,500 in ad spend, for a $100 REI gift card. I love doing outdoor stuff, so that's personally what I use mine for. I've used them to upgrade flights, fly to Jamaica, all that good stuff. That card is amazing. However, it does cap out at about a 100 … Or not about, it caps out at $150,000.
Chase Ink Business Preferred Card
Then we have the Chase Ink Card that I was talking about. That's that Business Preferred card. That's going to give you 3x points on every dollar you spend on advertising, up to $150,000. So that's also going to be a good amount of bonus points. That's going to be an extra 450,000 points. Now, I don't personally use that card. I use the Gold card, but I do know a lot of my friends and some of our advertisers on our platform are using that Chase card, and that's a great card for advertising as well.
Now, I've looked up a lot other cards. Those are the top two that I have found. And like I said, I personally use the Amex Gold card, and I'll have links below this video if you're reading this or watching this on the blog. You can actually click and check those cards out. They also offer a number of bonuses as well for when you sign up. I think one of them, as of right now, I believe American Express gives you 35,000 points when you spend $3,000. And I think Chase is spend $15,000 to get 45,000 or 60,000 points. Those introductory offers, those are going to change from time to time, but the advertising spend 3x or 4x points tends to be the one that sticks the longest … Or that sticks around, sorry. And those have been there for years as far as I can recall.
So now the card that I recommend starting with is that American Express Gold. That has a $295 per year fee for that Gold card. I find that more than worth it. You get some really awesome airline benefits, a bunch of other stuff as well. And that Chase card is going to have a $95 fee, but you are only going to get those 3x points on ad spend.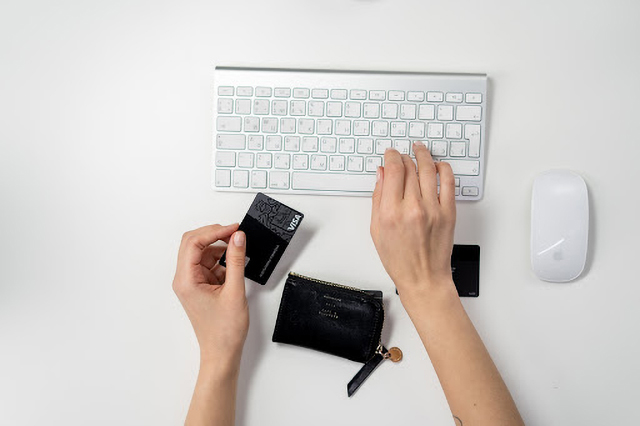 Annual Fees are worth it for Redeemable Points
Now, I've found that the $295, I more than make up for that in my REI gift cards. I actually bought a full snowboard set up, brand new boots, new helmet, goggles, all this stuff that I've been wanting to buy. I bought that all with REI gift cards, which came from my business credit card points last year. So that was awesome. Huge bonus, definitely more than $295 in value right there. So I feel that it's more than worth it. However, if that's a little bit high of a price tag for you, you can get over on that Chase Ink card, and that's going to give you $95 a year and you still get the 3x points on ad spend. I don't personally use that one because I like the 4x points, but I'm sure they have some great membership rewards as well.
So that's about it on this video. Like I said, I've got links below this video for each of those cards if you want to check them out. And if you are spending any amount of money on ads, I recommend getting a business credit card that has great rewards because you're already spending the money, you may as well get some additional benefits out of it besides getting a positive return on your advertising spend.
Now, as always, you can jump over to TubeSift.com, sign up for a TubeSift license, and that'll help you get more out of your ad spend right there just by bringing in more money than you are spending. And you can always check out all of our additional trainings and blog posts at blog.TubeSift.com.
So that is it for me on this video. I recommend jumping over, clicking the link below, getting that Amex Gold card, and maybe we'll run into each other on the ski slopes. That's it for me, bye for now.
Get a

Membership Today
Sign Up Now
Resources