Get a

Membership Today
Sign Up Now
User Choice and Control in Google Ads
Google has announced their continued commitment to providing its users choice and control on the ads they see through their platform with the addition of an identity verification program for advertisers. This is an extension of the identity verification that was required from political advertisers starting in 2018.
Google offers its users tools like Ad Settings and Why this ad? in order to provide a more useful web experience. Ad settings allow users to see how ads are personalized to them based on Google's estimation of their interests while also allowing them to customize those interests to control which ads they see. The Why this ad? feature allows users to see what specific reasons that ad is being shown to them.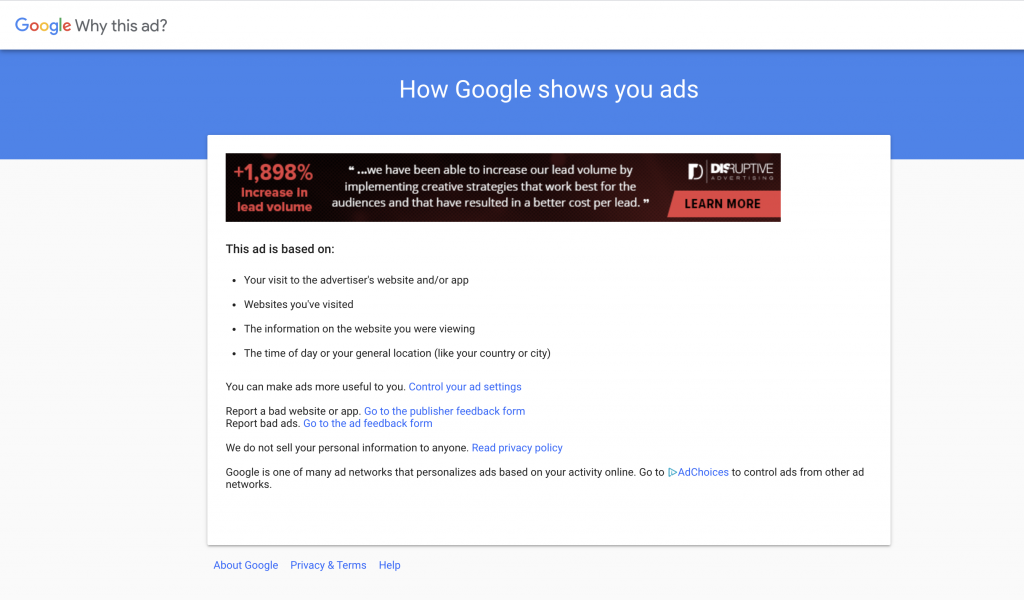 Advertiser Identity Verification Program
Google is rolling out the advertiser identity verification program and adding the info as a new feature on the Why this ad? tool. This information will allow for users to learn about the identity and location of the advertiser behind the ad.
Verification data has already begun to be collected with U.S. based advertisers. This process will roll out worldwide during summer 2020. The timeline is anticipated to take several years before every advertiser's information is archived and new advertisers are verified before their ads are displayed. Going forward, Google users will start seeing more and more of the advertiser's identity and location.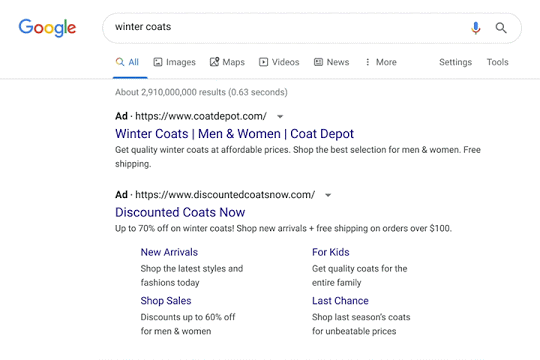 Accessing Advertiser Information
This information will be accessed differently depending on the viewing format and platform.
Search ads
Users can access advertiser verification information through the 'Why this ad'icon on desktop, and the info icon on mobile
Display ads
users are able to view additional information about an ad they see by clicking on "Why This Ad," accessed through the Ad Choices icon. You can also find it by clicking the X or the icon+ X
YouTube Discovery Ads
on YouTube, the "Why This Ad" information can be viewed by clicking on the info icon or the 3-dot icon
Advertisers will have to complete the verification program in order to buy ads on the Google network. This process entails that the advertiser submit personal identification, business incorporation documents and other information that proves who they are and the country they operate from. This information will be displayed to users as disclosures bundled with the Why this ad? feature.
Integrity of Digital Advertising Ecosystem
Google is rolling this feature out in order to help users make informed decisions with the advertising controls by understanding who is behind the ads. The feature is being implemented to maintain the integrity of the digital advertising ecosystem by identifying false actors and limiting their ability to misrepresent themselves to Google's users. This will make ads more relative and useful to the individual users of Google. Learn more about how Google is stopping bad ads to protect users here.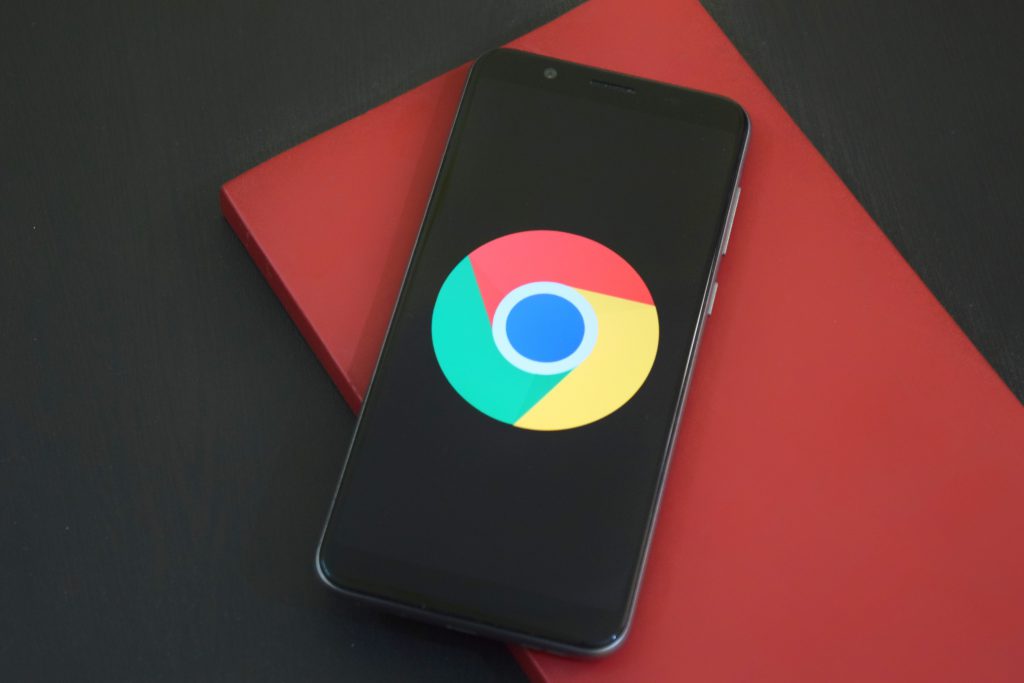 While the digital advertising ecosystem is always in a state of constant flux and adaptation, one thing remains constant: the need for advertisers to precision-target their audience. This means showing ads to the most interested audience. To learn more on how to target your audience and maximize your ROI using YouTube ads, check out our ads placement tool, TubeSift, at our home page TubeSift.com.
Get a

Membership Today
Sign Up Now
Resources