Get a

Membership Today
Sign Up Now
Why There is a Need for Digital Marketers
We live in a time where the Internet is used by people for business, entertainment, communication and so much more. People log into their laptops, smartphones, tablets, and home computers to conduct their business online every day. Whether it's paying bills online, ordering food for the week, shopping for a gift, planning a holiday or vacation, the internet has pervaded nearly every facet of our lives.
The Internet's ever-increasing popularity has generated an immense opportunity for businesses to extend their reach into the cyberspace world. The typical brick-and-mortar shop has migrated to the online store. Many high ticket offers selling powerful knowledge in the form of a business training course are sold online. Nearly anything can be ordered with the convenient click of a mouse button.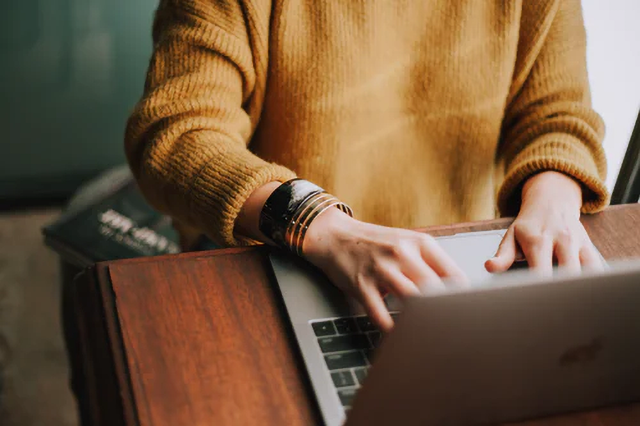 This increasing trend of digitizing businesses has generated the need for a new kind of expert: those who are well versed in the art of digital marketing. In order to build productive email advertising campaigns, youtube video campaigns, user friendly websites, social media posts and more, these individuals have the expertise and skills required to leverage the power of the Internet. The goal of their job is to effectively communicate with today's internet-savvy customers. It is no doubt that the demand for digital marketing professionals with experience is rising exponentially.
The Trend Around the World is Digital
In these times of dynamic market shifts, smart phones and affordable internet data plans have made it easy to remain linked 24/7 even while on the run.
Freelancing is now financially feasible as a full time career option. Also for full-time work seekers, the online space provides thrilling and rewarding job portfolios.
In order to find their best talent, companies are falling back on digital platforms. The allocation of ad spending for different digital and mobile platforms has been on an increase, a reality that only proves that the best opportunities are identified and closed online. This is a trend digital marketers can capitalize on.
Digital Marketer is Listed as a Top In-Demand Job by LinkedIn
Of the top 10 most in-demand jobs, LinkedIn lists digital marketing specialists along with SEO specialists as being one of the most coveted talents.
The 10 most in-demand positions are focused on knowledge from the Economic Graph of LinkedIn, which charts over 706 million professionals, 55 million firms, 11 million job listings, 36K qualifications, and 90k schools.
LinkedIn also considers these 3 requirements to ensure that this list helps users today and in the future:
Growth of jobs over the last 4 years
If the work pays a livable wage
If it is possible to learn the necessary skills online
What Do Digital Marketing Professional Do?
There are several niche jobs in the digital marketing profession. Digital marketing comprises the following positions, but is not limited to:
Online Content Developer
Social Media Marketer
Search Engine Optimization Specialist
Business Analytics Specialist
Brand Management
Mobile Marketing Specialist
Web Designer
Professional Blogger
Search Expert
Email Marketer
What is the goal of Digital Marketing?
A digital marketer's goal is to influence consumers by educating them on problem and solution awareness. A digital marketer can appeal to a consumer by relating to a problem they have and then offering a solution in the form of a product or service.
The ultimate aim is to maximize revenue for companies by making consumers aware of how their business' products or services will create value in the consumer's life by solving a problem they have. A marketplace is often just a community with a shared problem and a digital marketers job is to connect with this community and present them with a solution.
Reaching consumers where they are online is the most effective way to accomplish this. There are a variety of ways to reach consumers online, and this is where digital marketers shine. Social media platforms are often where consumers hang out, looking for entertainment or valuable product information to help them make a purchasing decision.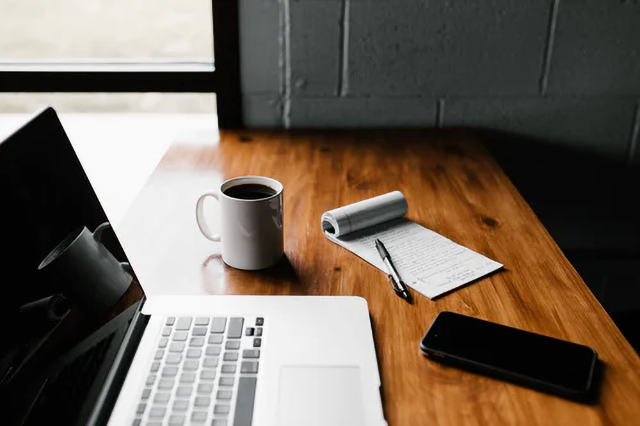 Digital Marketers and YouTube
Many marketers have turned to YouTube as a major platform for connecting with their audience. YouTube is the world's second largest search engine after Google, which also owns YouTube. YouTube hosts videos, which are peoples' preferred medium for digesting new information. This fact makes YouTube one of the best ways to not only find your audience but make a meaningful connection with them. Watch this video on why advertising on YouTube is a powerful strategy for advertisers.
Getting started with YouTube or improving your existing strategy can take a lot of time. If you are looking to get an edge up on your competition and get caught up to speed quickly with YouTube advertising, check out this free online workshop to get you started.
This training course will teach you step by step how to find a deal, create a video ad, generate leads and sales, and continue to benefit from the traffic. Ultimately it will teach you how to develop a consistent stream of buyers and continue scaling from there. Growing your business will become a straight-forward method by the time you complete this course.
The course contains the following modules:
Types of YouTube Ads
Video Creation
Conversions and Retargeting
Targeting Options
Video Ad Setup
Tracking and Reporting
In Video Overlay
When you are done going through this training course, you will be a YouTube Ads Expert and can easily create campaigns to grow your business or sell this as a service to other businesses!
Digital Marketing Tools for YouTube
Any trade has its tools. For digital marketers, a plethora of paying and free instruments are available. There are straightforward tools and even difficult ones. There are a few cheap instruments and also some super costly ones. There are tools that provide in-depth perspectives and there are tools that provide quick snapshots. At times, finding the correct method can be very challenging.
For marketers using YouTube for leads and sales, Tubesift can be an empowering tool to help you save time and earn the most money with your ad campaigns. TubeSift helps marketers:
Extract wide lists of extremely appropriate monetized videos easily to advertise on
Discover the Top Networks and advertise across entire networks in every niche
Using the Advanced Dual-Source Keyword Method to discover high-traffic keywords to target
Develop eye-catching video advertisements with TubeSift Banner Production Studio Companion Banners
When you sign up for TubeSift, you will also get access to the YouTube Advertising Mini Course. This is a beginner-friendly training course consisting of 7 videos designed to guide you through the basics of YouTube ads as well as the steps to easily get a video advertising campaign up and running. It is a helpful course whether you are new to ads on YouTube or need a fast refresher.
In this training course, the modules are as follows:
Module 1: Types of Ads
Module 2: Video Creation
Module 3: Conversions & Retargeting
Module 4: Targeting Options
Module 5: Video Ad Setup
Module 6: Tracking & Reporting
Module 7: In-Video Overlay Ads Setup
What is the future of digital marketing as a career choice?
The digital economy is rising at a rate of about 10X more than in the more conventional economy. This pace of phenomenal growth and change means that demand for skilled, competent digital marketing practitioners outstrips current supply. Whenever demand exceeds supply, there is a measure of job protection.
There's no going back to the old days and old ways of marketing. There's a digital revolution occurring across the globe. Technology continues to develop and grow at a swift rate.
When more companies choose to remain significant and competitive in the digital marketplace, the greater the need for skilled and seasoned digital marketing practitioners is. For someone who wants to work on the cutting edge of this technological revolution, digital marketing is a strong career option.
No matter what your digital marketing strategy is, YouTube's popularity with consumers will continue to be an ongoing source of traffic, leads and sales. Check out this case study to learn how TubeSift has helped a YouTube marketer generate massive sales across a variety of different business types.
If you'd like to get your YouTube strategy up to speed quickly so you can scale your business, check out our training and software to help you precision target your ideal audience and earn a massive Return-on-Investment with your adspend.
Get a

Membership Today
Sign Up Now
Resources: