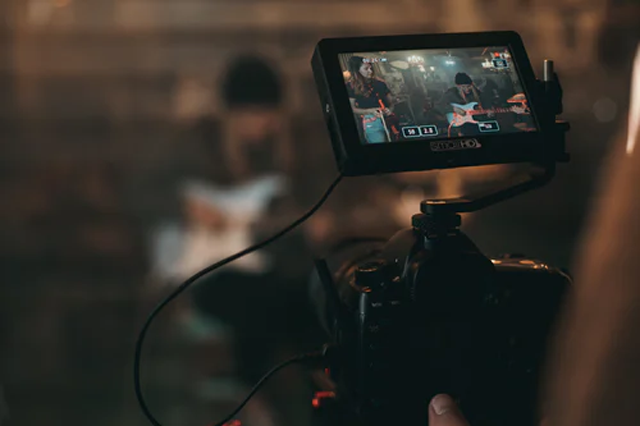 Get a

Membership Today
Sign Up Now
Video Ads can Help Grow business
The video advertisement industry in the United States is currently worth $19 billion according to eMarketer. Video ads are now considered an integral part of 92% of marketers' marketing strategies. The statistics alone can persuade you of the significance of in-stream video ads as we enter 2021. Bottom line, video ads grow business.
Below is an in-depth look at how video ads can help you grow your business:
Boost brand awareness: Video advertisements are now one of the most effective methods for increasing brand recognition. 97% of advertisers believe that videos have improved their customers' perception of their goods and services.
Inform and Educate prospects about your product: Customers want to be fully convinced of the value of goods before buying. Video advertisements will help educate them about your products and how it can help them solve their problems. You may also use advertisements to educate the general public about how to use your product more effectively.
Videos tell your tales: Videos are an outstanding medium for storytelling. Even short videos can tell strong, convincing stories that captivate consumers right away. Storytelling keeps people's attention and expands their awareness.
Boost conversions and sales: Video ads have the highest average click-through rate of any digital ad format, at 1.84%. Some videos, especially those that are shorter in length, have even more prominent CTAs. This demonstrates that if video advertisements are handled correctly, you can make a lot of money.
Enhance brand positioning: Video advertising will help you in developing a strong brand image/identity in order to improve your positioning. If the buyer has a lot of options when it comes to how they perceive your brand name, you will persuade them to select your product over the competitor's. This is particularly true if your videos clearly show your company's values.
Which video ads are the best?
In terms of brand preference and buying intent, shorter videos have the highest return on investment and have almost the same impact as 15-second commercials. As a result, they are less intrusive. Skippable pre-roll ads were identified as the best-performing video ads in a survey while YouTube, Facebook, and Programmatic Buying Platforms are among the best sites for video advertising.
Tips on how to create low-cost video content that converts
Because YouTube is built for video, it's an obvious choice that you should focus the majority of your video advertising efforts there. People go to YouTube to watch videos, so this capitalizes on that.
But if you're struggling in creating low-cost video content that converts, these tips might help:
Research, targeting, and placement: The Google Ads platform is much more advanced than many people know. According to CNBC, 65% of people are likely to ignore video advertisements. Google allows you to target big demographics such as age groups, gender, or location. You may also include or remove individual towns or counties from the targeting. If done correctly, you will turn up just where you need to show up. Since Google owns YouTube, running targeted you campaigns through Google ads is one of the highest-converting advertising methods today.
Keyword placement: Keywords also play a significant role in the success of your video ad. YouTube offers a variety of ad formats, the most popular of which are in-stream skippable ads. With keyword placements you can precisely target your ideal customer and get a higher ROI on your ad campaigns. You can also target by google search terms which can reach an even greater audience.
Funnels for your webinars: Webinars are another method of delivering video content that is often overlooked. Webinars are intended to benefit small businesses rather than big companies. Small businesses are looking for exposure, and one of the most important types of exposure is one that defines your skills or models and highlights your services/products. In 2020, webinars and popular YouTube ads changed the face of small businesses and many others. They are very likely to rise in popularity and efficacy, even with the residual effects of Covid-19 to contend with. If done correctly, you will almost certainly reduce ad spend while increasing ROI.
Automate the Hard Work of YouTube Ads Campaigns
Finding the right placements for a YouTube campaign is the best way to get a high ROI with video ads. To do this you need to do search after search on YouTube and sift through the 500 minutes of video uploaded to YouTube every single minute. This can be a time consuming task even for multi-person teams.
In order to automate this process and put your placement targeting strategy into effect, you need a powerhouse software that sifts through YouTube's massive database.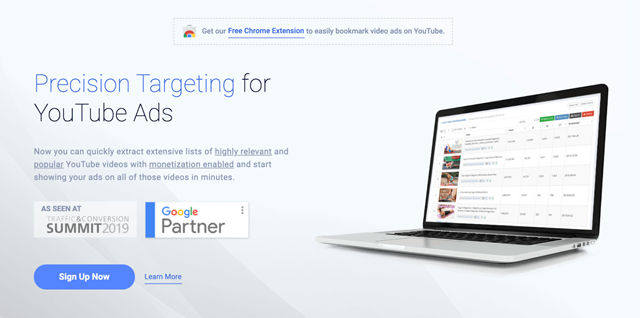 TubeSift automates the hard work of YouTube advertising for you and when you pick up a membership, you get access to our BONUS training, our NEW Ad Spy Feature and our ongoing support of your success through our Exclusive YouTube Ads Mastermind Group.
You can pick up a license at our home page, TubeSift.com.
With a TubeSift Membership you will become a SECRET WEAPON of profitable YouTube campaigns, and I know it will be an absolute game changer for you.
Get a

Membership Today
Sign Up Now
Resources: