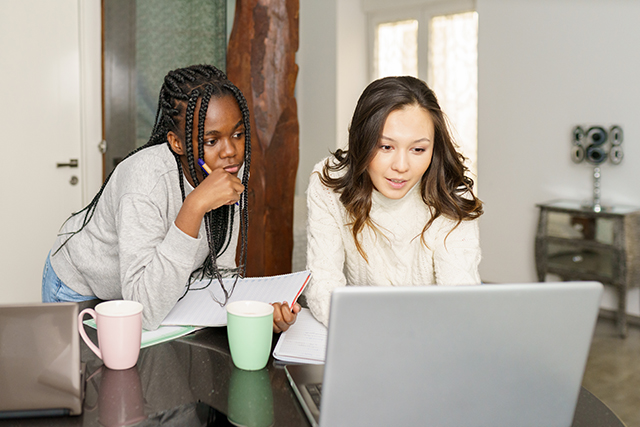 Get a

Membership Today
Sign Up Now
How People Decide
There are a few things we know about purchase decision. We understand that the process that occurs between the trigger and the buying decision is not linear. People's decision-making processes are messy, and they're just growing messier.
We are aware that there is a complex web of touchpoints that varies from person to person. The less obvious is how shoppers process all of the data and options they face along the journey. And what's crucial, and what we're trying to figure out, is how that process affects what consumers buy in the end.
The internet has evolved from a tool for comparing prices to a tool for comparing, well, everything as it has expanded in popularity. This is evident in how purchase behavior has changed over time on Google Search. Consider the words "cheap" and "best." The term "best" has considerably overtaken the term "cheap" in terms of global search attention. The same dynamics apply when "cheap" and "best" are translated into local languages in different countries, such as Germany, India, and Italy.
Although the exact meaning of the word "cheap" varies from person to person, it still has a clear meaning. On the other hand, the term "best" can refer to different things, such as value, quality, performance, or popularity. This type of study takes place in the "messy middle" between the trigger and the buy. Because COVID-19 has increased global internet purchasing and research, it's more crucial than ever for brands to figure out how to make sense of it.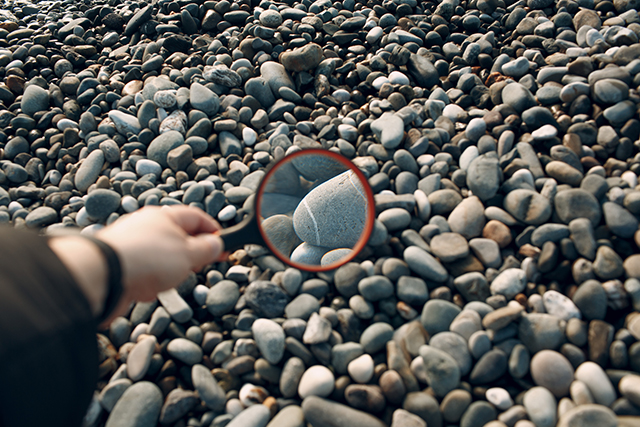 Science principles used in the purchasing process
Last year Google's consumer insight team set out to update the understanding of consumer decision-making. With the support of behavioral science experts The Behavioural Architects, they began on a journey to decode how consumers make purchasing decisions.
Literature reviews, shopping observation studies, search trend analysis, and a large-scale experiment were all carried out. Their goal was to learn how customers make decisions in an online world with many options and information. Google discovered that people manage to make decisions with scale and complexity by using cognitive biases implanted in their minds.
Google's consumer insight team was interested to learn how these biases affect people's purchasing decisions now because they existed long before the internet.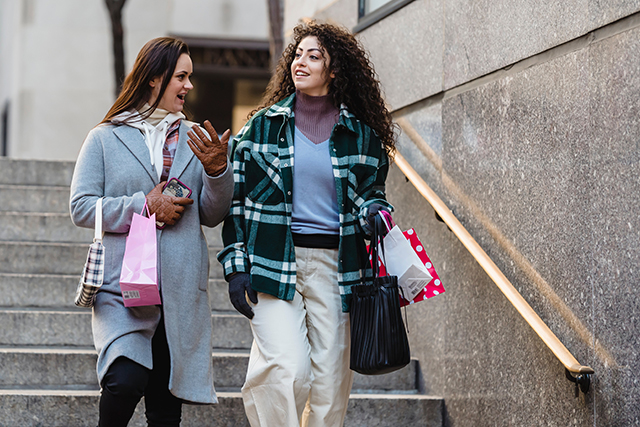 What happens in the messy middle?
A new decision-making model began to take shape as a result of the research. The messy middle — a complex zone between triggers and purchases when customers are gained and lost — is at the heart of the approach.
People look for information about the products and brands and then weigh their options. This translates to two different mental modes in the messy middle: exploration, which is an expansive activity, and evaluation, which is a reductive activity.
People go back and forth between these two modes of investigation and evaluation as many times as they need to make a purchase decision. Whatever a person does online, including search engines, social media, aggregators, and review websites, can be classified into one of these two mental modes: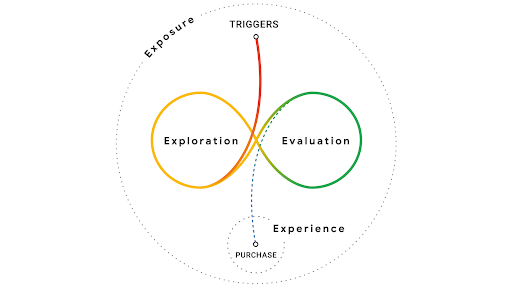 Cognitive biases that influence purchase decision-making
Cognitive biases control people's buying behavior and determine why they choose one product over another as they explore and assess in the messy middle. There are hundreds of these biases, but here are the most important ones:
Category heuristics: Short descriptions of key product features might help buyers make a better decision.
Power of now: The longer you wait for a product, the weaker the proposition becomes.
Social proof: Other people's recommendations and reviews can be very persuasive.
Scarcity bias: As a product's stock or availability decreases, it becomes more desirable.
Authority bias: Being persuaded by an expert or a reliable source.
Power of free: Even if a free gift is unrelated to the purchase, it can be a powerful motivator.
These biases served as the foundation for Google's large-scale shopping experiment, which involved 310,000 purchase scenarios from financial services, consumer packaged goods, retail, travel, and utilities.
How can marketers succeed in the messy middle?
Although the messy middle may appear to be a complicated place, it's important to remember that to consumers is normal shopping. The goal is not to force people to exit the model's loop but to provide them with the information and reassurance they require to make a decision.
Fortunately, the approach is the same whether you are a category giant or a challenger brand:
Make sure your brand is visible so that your product or service is at the forefront of your customer's minds as they browse.
Use behavioral science principles wisely and responsibly to make your proposition appealing to customers as they weigh their options.
Reduce the time between the trigger and the purchase to expose your existing and potential customers to fewer competitor brands.
To avoid traditional branding and performance silos that are likely to leave gaps in the messy middle, create flexible, empowered teams that can work cross-functionally.
You Need All The Help You Can Get
To make it easier and less time-consuming, the best way to target audiences on YouTube is with the help of TubeSift. TubeSift is cost-effective and precise, making it a breeze for you to target the right audience for your products.
Visit TubeSift.com and get your license now.
Get a

Membership Today
Sign Up Now
Resources