Video transcript:
Archive your favorite YouTube Ads to study in order to Improve your Own
Hi, Brady Snow from TubeSift here. And today we're going to be talking about how to Archive Your Favorite YouTube Ads, and we've made it real simple. We have a free Chrome extension that you can install and activate. And then whenever you see an ad, if it's something you want to see again, you can bookmark it and save it for later and access it at any time you want. Why would this be important? You may want to refer to an ad that you saw that was done particularly well. Get some insight from it to use in your own ads when you shoot one. You might want to track what your competitors are doing, so you can improve the angles you take when you have your ads. It might be something that's entertaining that you want to watch again. Let's hop on the computer and look at how it works.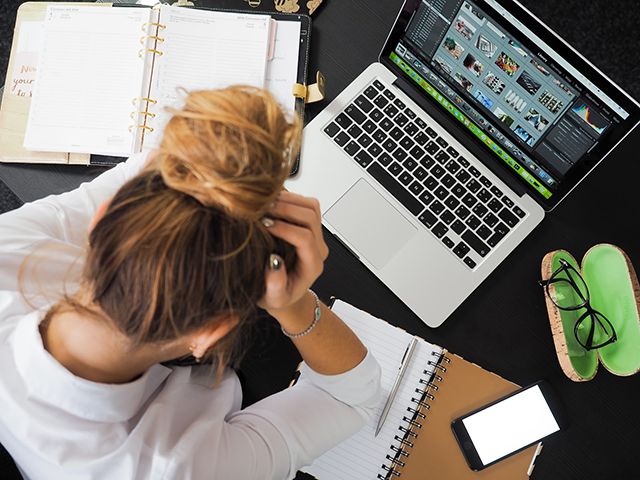 How to Bookmark an Ad
Justin Sardi here made a little demo of how it works, and this is how it works within YouTube once you have it installed.
So when we click on one of the videos and we see an ad, what's going to happen is you're going to see up here in the right hand corner, the TubeSift extension kicks in. Now, it says Open Ad or Bookmark Ad, and this is an ad we're checking out or that we're seeing. So we'll go ahead and mute that out, so you can see here's the calls to action, all that good stuff. So we can click Open Ad, and it's going to open this ad in a new window for us, or sorry, a new tab. So you can see 101,000 views, you can see here's when it was published. And you can usually tell if these ads are doing well or not.
Now, if you like this ad, if this is something you would like to bookmark, all we're going to do is we're going to click Bookmark Ad right here, and it's going to bookmark. You can add a tag here and it would start open in another window. So here's the tags that I have added so I can be like, "Okay, this is for a webinar," and I can save, or we can quick add a tag if we'd like, so we can select that, we add that there and boom.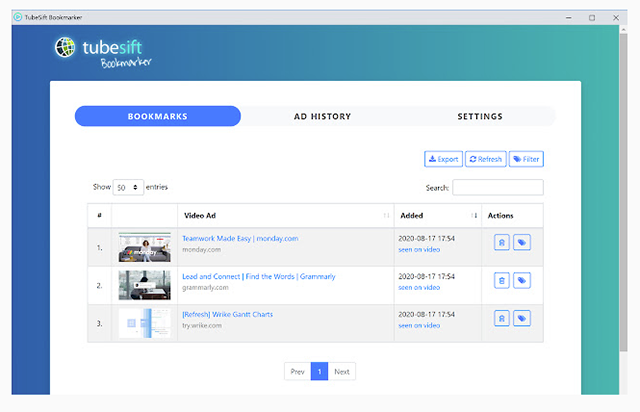 Now, if you don't bookmark an ad, for some reason, you can open the extension by clicking up here, you just click that TubeSift logo right here. And here is the TubeSift Bookmarker and you can see Bookmarks, Ad History and Settings, right? So we've already activated it. Now, you can see here's the ads that I have bookmarked right here. You can delete these. You can add tags to them. If you click this seen on video, it'll actually show you what video you saw it on, as well. Sometimes we probably won't see another ad because we just saw an ad, right? So you're not going to see these every time. However, it does show you what videos it has been seen on.
Refer to Ads you've Seen to Inform your Ad Strategy
So that's just a quick demo of how that works. So let's say I was trying to see an ad that I really liked once when I had been searching for best online video courses. I may or may not see that ad again, it depends on the targeting, maybe the campaign has been killed, maybe I clicked skip too many times, and I just haven't been able to see the ad again, so what I do since I had bookmark it, I can click the TubeSift Bookmarker. It opens the bookmarker menu for me here, and you can see all the ads that I've bookmarked. So let's say here was one I really liked, and let's say, I want to reference it again. I can click it here, and then it opens the actual video itself and I can watch it again anytime I want so it's really useful.
Also, let's say, I want to look at what ads I have seen. For example, ad history, say, I forgot to bookmark one. But this Bookmarker actually tracks the last 50 ads that I did see, so I can go back and reference whatever I would like here, and then I can bookmark it from there if I want as well. I can click it, it opens again, and then I can go ahead and bookmark that ad if I would like.
Install the Free Chrome Extension
I found it really useful to track ads that I have enjoyed seeing whether that's for inspiration or insight to track a competitor's ad. It has a lot of uses. So we recommend that you install this extension if you'd like to bookmark your ads. Justin Sardi made a quick tutorial on how to set it up and install the chrome extension and then how to get started using it. It's pretty simple once you get going. We have that link below this video and also where you can add the extension. So please check it out if you'd like to try this out. It's completely free. And yeah, if you did like this video, give us a thumbs up, follow us on YouTube and social media and check back for more updates on our vlog. Thanks for watching. See you next time.
Resources: