Get a

Membership Today
Sign Up Now
What is Cost-per-View?
Cost-per-view (CPV) is a comparatively new pricing standard for internet marketing, social media marketing and video marketing. The basic principle of cost-per-view is that an advertiser will only pay for their ad being shown to a prospect when a user interacts with the advertising media. Google runs their cost-per-view for their Display Network and YouTube as a bidding method.
This concept must be distinguished from impression-based initiatives where an advertiser pays each time an ad is displayed to a prospect. With cost-per-view the advertiser only pays when the viewer interacts with the ad. With TrueView in-stream ads on YouTube, a user must watch 30 seconds of the ad, or click on the overlay ad on a video which takes them to a separate landing page.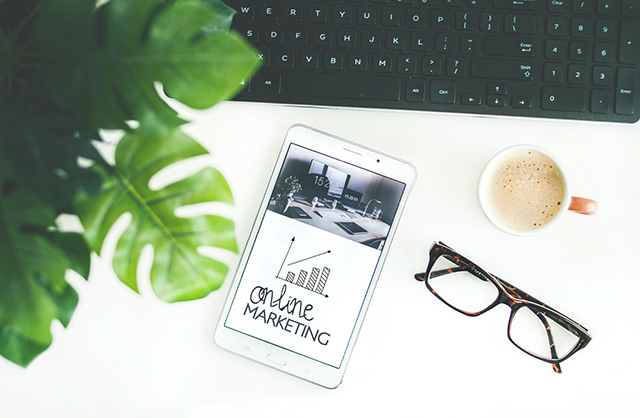 How does Google define a view?
Google's cost-per-view charges advertisers by each view. They define a view as anytime a prospect watches 30 seconds of the video ad, watches the entirety of the ad if it's shorter than 30 seconds, or interacts with the ad, whichever occurs first. The advertiser is charged once whenever any of these actions occur. A video interaction entails clicks on the call-to-action overlays (CTAs), cards, and on the companion banners.
How does Cost-Per-View work?
The cost-per-view system works by a bidding system. You can set your max CPV bid price to inform Google the maximum amount you're willing to pay for each view you receive. You set this when you create your ad group in your Google Ads account.
The maximum bid price refers to the maximum amount you're willing to pay for a view. You will not always be charged the maximum price however and your cost will be equal to or below your max CPV bid, depending on other advertisers bid prices. What you are actually charged is called your actual CPV.
The CPV bidding option is only available when you choose to run TrueView video ads, also known as In-Stream skippable ads. To learn about the different YouTube ad types, check out Types of YouTube Ads and How to Use Them.
How to decide what Max. CPV bid amount to set
You can base this amount on the reach estimates Google presents as you select your targeting settings and max. CPV while managing your ad groups. You can also base this on your allotted ad budget and your value of a view.
What Affects your Actual CPV?
Your Max CPV bid is the most you'll be charged for a video view, however Google will try and save you money by only charging the necessary amount for your ad to appear. The amount necessary for your ad to display is only as much as what is required for your ad to rank higher than the bidding advertiser directly below you.
The actual CPV you pay is affected by your Quality Score and your Ad Rank.
Quality Score measures the relevancy of your to a customer and analyzes performance factors such as view rates. With the Quality Score determined, it's multiplied by your Max CPV bid and ranks your ads among your competition for a Metric called Ad Rank. is a measure of how relevant your ad is to a customer, and includes multiple performance factors like view rates. Once your Quality Score is determined, it's multiplied by your max CPV bid to rank your ads among other advertisers. That's called Ad Rank.
Learn more about Quality Score and Ad Rank from Google.
The highest ranked ad wins the bid, and the Actual CPV will be just above the CPV bid of the next ranked ad.
For example, if there are two other advertisers in the auction with the same Quality Score, the highest ranked advertiser will pay a price just above the second highest rank advertiser. If your CPV is $10.00 and the other two advertisers max CPVs are $3.00 AND $7.00 you will end up paying an actual CPV of $7.01.
Why is CPV important to Online Marketing?
Cost per view has been an integral aspect of video marketing content for many years now. The requisite user engagement requires a certain amount of user participation in the calculations. The resulting clarity in the capture and measurement of advertising metrics helps advertisers to have reliable budgeting. The budget is specified, and you instantly know how many clicks it represents. Companies such as Google, Twitter and Facebook are providing cost per view as an optional billing model. CPV values can also be partially provided if the model is related to the Real-Time Bidding provider. As a rule, publishers will offer additional information and guidance to their customers.
Companies such as Google, YouTube and Facebook are providing cost per view as an optional billing model. CPV values can also be partially provided if the model is related to the Real-Time Bidding provider. As a rule, publishers often provide their consumers with additional details and guidance on potential billing models, enabling advertisers to select a model that suits their campaign objectives.
Using TubeSift to Find the Most Relevant Videos for your CPV Budget
Managing your max CPV so it brings you a high ROI without exceeding your ad budget is only one piece of the puzzle. Finding relevant, monetized placements for videos that your prospects will be watching can take hours out of your time, but with TubeSift you can quickly and easily extract lists of the most highly targetable videos for your offer.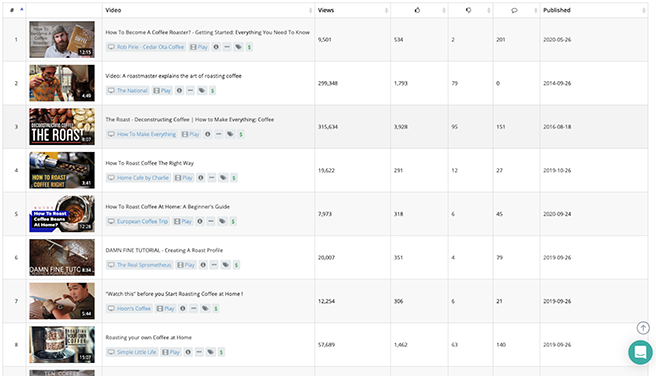 To learn more about how TubeSift can help you save time and get a high ROI, visit our main page at TubeSift.com.
Get a

Membership Today
Sign Up Now
Resources: