Get a

Membership Today
Sign Up Now
Get the Best Credit Card for Online Advertisers Here
Video Transcript
Maximizing your credit card ROI with online advertising
Justin Sardi: As an online business owner, if you are anything like I am, you're probably looking for different ways to maximize your AdSpend. There's obviously a lot of ways to do that. Obviously, you want to spend money and make more money, bringing leads and sales in. But there's another part that I feel a lot of people overlook, and that is, what's the best credit card for online advertisers?
And that's what I want to talk about in this video today because there are some ways you can kind of hack getting additional points. And we all know that points can be used for anything from espresso machines to flights to gifts for your wife, your kids, you name it. That is what I want to talk about today. So, let's go ahead and dive in and talk about what my personal favorite credit card is for online advertising. And it's actually pretty simple.
It's actually the American Express Gold Business Card. Now, I know it's not the coolest card out there; it's not platinum, it's not black, whatever. It's one of their lower-level cards. But the reason I like that card so much is because they offer you 4X points on all of your online AdSpend. You actually get 4X points on your top two categories.
And if advertising is one of the things you're spending money on, that's usually up there in the points, right? So they give you 4X points on up to $150,000 in AdSpend. And the cool thing about that is that's worth about 600,000 points, not about it, is worth 600,000 points. So if you spend that 150 grand a year, you're getting 600,000 credit card points, which is worth something like $13,000 according to their estimates or whatever.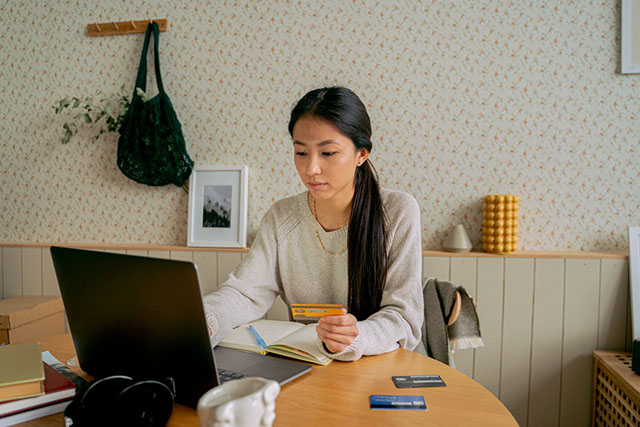 This credit card is a must-have
Now, the one thing about this card is it does have a $295 annual fee. But if you are running online advertisements, I definitely recommend it because, like I said, you get 4X points, as well as a bunch of other bonuses just from having it. They give you 10 bucks a month in Uber, and they give you some cell phone credits. There are a lot of things you can do with this card. But I specifically have that card for running advertisements online. Knowing that we're going to get 4X points on all our Google, YouTube, Facebook, all of that AdSpend there, which is really cool.
So there's actually a link to check that card out below this; you can see all the awesome benefits. But definitely recommend checking out the American Express Gold Card if you're running any type of online advertisement.
Get a

Membership Today
Sign Up Now
Resources