Get a

Membership Today
Sign Up Now
Video Transcript:
Know where your Audience is Watching YouTube
Why does your business need a YouTube ad strategy with high quality placements? The simple answer is you get a higher ROI on your ad spend. With high quality placements, you can find channels and videos where you know your audience is watching and serve ads only to them, rather than the alternative, where you show your ads to a massive audience and hope that your ideal customer is within there. With that former method, you'd end up spending a lot of money on people that won't care about your offer at all, because it's not relevant to them. So today, we're going to talk about why YouTube is the best place to find your audience and get a high ROI on your ad spend.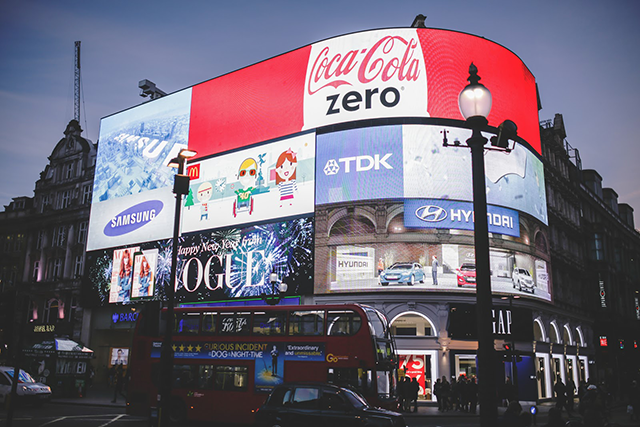 Changing Times in the Advertising Industry
I saw some news recently that Pepsi and Coke are not advertising in the Super Bowl this year. We've always seen their ads, and the catalyst for that was that with enhancements in targeting, there's just better places for them to advertise. That's a sign of the times that advertising is shifting, and you can serve your ad to your audience where you know they're watching, and there's a lot of resources for you to do that.
Below, you can download our free training, Targeting Your Perfect Audience, and we'll break down how you can target your audience by finding where they're watching, and serving your ad there. You will only pay if they engage with your ad, and this saves you a ton of money on your ad spend and gives you a much higher ROI. We also linked to some case studies that you can view below, where we've interviewed some ad agency owners that talked about Facebook ads versus YouTube ads, and they've found that their campaigns get much higher ROI with the YouTube campaigns, because the targeting is much more precise. So let's hear a clip here from Mike Buontempo, who owns Client Accelerators.
Higher Quality Results on YouTube
It's incredible how much better YouTube is just overall with the traffic that we drive. It's just the quality is just so, so much better, and we've seen this with multiple funnels all across the board, and we get it from clients all the time, "Oh, well YouTube's more money." Yeah, but if you actually track, YouTube's quality is just a lot better.
So that was Mike Buontempo, and yeah, it just shows that there is a lot more value in targeting your audience where they're watching. Next, let's hear from Brian Moncada, who is the founder of AdSpend.com, about his experience with YouTube ads and how you can really scale and get a massive ROI on your ad campaigns.
Strategies for Successful YouTube Ads Campaigns
We start with five campaigns, right? One of which is usually going to be a remarketing campaign, so they're already existing website visitors, because that's the low-hanging fruit. Another one of which is going to be Google search campaign for their actual name, or their brand name, or their product, or actual course name, because that's another low-hanging fruit that they're probably missing out on. And then the other three campaigns are going to be, either depending on if they have a successful YouTube channel, right? A lot of the clients we work with sometimes do, so we remarket to their YouTube channel viewers as well, their subscribers, their commenters, whatever the case may be, and then the other two campaigns are a mix of either keywords or custom intent. Those are the five campaigns we usually do time and time again to start off with when we launch, then of course, as things progress, we start optimizing and then branching off into more broad topics, affinity audiences, or a combination of both.
All the same script, we're just testing a few different things. We're testing what resonates with the audience more, because for example, I've seen selfie style videos work better than high production video ads because they just seem more raw, they're more real, they connect with the viewer a lot better. And it's not always the case, but it's a lot of the times the case, specifically for experts and influencers that are selling online courses. For someone who has an e-commerce brand or things like that, it's more of you need the higher production B-roll, the quality and the actual time invested into it where it's not just selfie style, but then again, I've seen those work too. So we're really just testing each of those different filming styles and editing styles, to see which one really resonates with the actual cold traffic campaigns.
Next, let's hear a quick clip from David Gillmore, who has run a lot of YouTube campaigns across different niches.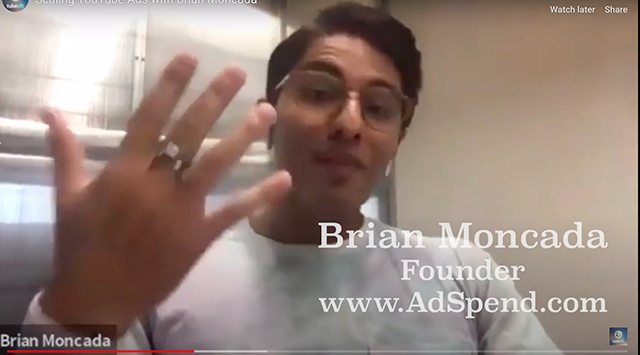 YouTube Works Across Niches
I've really tried it in three different niches. One is the e-commerce. As a matter of fact, I've got a screenshot here. This is after running a campaign in my e-comm store. So during this campaign I ran from June 5th to August 28th, I did over $200,000 in sales, and my highest day was $14,323 in a single day.
And that's all with YouTube ads?
100% from YouTube.
I just wanted to do a quick video here about why YouTube is the place to advertise in 2021 and beyond, and how you can save yourself a ton of time and money by finding those high quality placements. As always, if you'd like to figure out how TubeSift can help you with those placements, visit us at TubeSift.com, and yeah, we can show you how you can find precision targeting for your YouTube ad campaigns. We will see you next time on the TubeSift Blog.
Get a

Membership Today
Sign Up Now
Resources:
Case Studies
Further Training