Get a

Membership Today
Sign Up Now
Google Ads Vs Adsense: Comparing Google's Advertising Platforms
Google Ads Vs Adsense: If you are new to the field of digital marketing, you'll often hear about Google's two advertising platforms, which are Google Ads and AdSense. Looking at the logos and the names, they seem pretty much the same. However, they serve different purposes. One or both of these systems may be the right one for you, depending on your goal. To help you decide, let's learn more about their differences and which is more relevant to your needs.
The Main Difference
The main difference between the two can be put rather simply. Google AdSense is for content publishers and Google Ads is for advertisers. AdSense allows online content publishers to sell space on their websites for other businesses to place ads. It helps content creators monetize their sites.
Google Ads on the other hand helps advertisers find placements for their ads. Google Ads uses smart bidding strategies and a vast array of targeting options to help advertisers show their ads to interested prospects.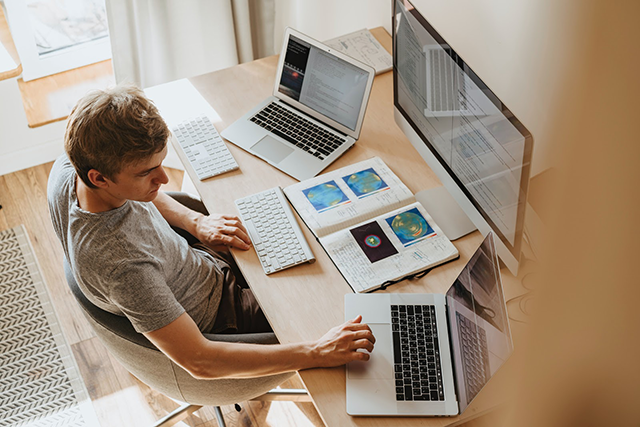 Google AdSense
Google AdSense is for content publishers. This means website owners who want to monetize their content and allow other ads to appear. Publishers can allow relevant ads to show that pertain to the content they publish. A health blog could choose to make money by advertising health-related products on their site.
The benefit of AdSense for content creators is that millions of advertisers compete for ad space on their website. This translates to more ad spaces filled which means more money and more relevant ads. Relevant ads mean a better user experience for visitors to that website.
Google AdSense also optimizes ad units to fit the display of desktop or mobile so visitors are more likely to engage with the ad. Google also makes the process easy for AdSense users by automating how ads are displayed on the website.
Revenue is earned based on the number of people who view or engage with the posted ads.
To get started and create an AdSense account, users are required to submit information about their website and agree to their terms and policies.
Learn more about AdSense here.
Google Ads
Google ads is for advertisers. The platform lets people advertise on Google and YouTube, which is owned by Google. Ads will appear on Google search results and their network for publisher websites. On YouTube, ads play before, during and after videos, as well as display in the search results column, depending on what type of ad is run. Learn about the different types of YouTube ads here.
Google is the largest search engine in the world and Google owned YouTube is the second largest. Google and YouTube are the platforms where people worldwide search for things to do, places to visit, and products to purchase. The Google Ads platform is structured to place related digital ads in front of users at the very moment they are searching for a service or product.
Artificial intelligence influenced advertising has made it easier for advertisers to connect with relevant users, instead of wasting ad budgets on large audiences that may contain a lot of uninterested people. Because of the advances in technology, advertisers now stand to get more out of their money and see a higher return on investment than any other time before.
A well timed ad can make the difference between making a prospect a paying customer.
Advertisers have a few options on how to pay for these targeted ads. A lot of it depends on campaign goals. Google makes it easy to define your goals in a way that works within the advertising system.
Setting up an account is easy and once utilized, empowers advertisers to scale their audience and sales. Check out Google Ads and begin advertising by visiting www.ads.google.com.
YouTube Ads can yield higher Conversions than other Ad Formats
It's no question that people prefer watching a video over reading. Visual and auditory senses are stimulated with a video and more information can be gained in a shorter amount of time. Videos also can grab a viewer's attention quickly.
Since YouTube is a video platform and the largest one in the world, you can trust that users there are looking to watch videos about content related to what they search for. This makes it a prime spot for advertisers to connect with interested audiences. Despite the obvious power of YouTube as an advertising platform, many marketers think it is still an under-valued platform and has a lot of potential in the years ahead for brands to earn leads and sales.
Watch this short video to learn why you should be advertising on YouTube.
How to Find Hyper-Targeted Monetized Placements on YouTube
TubeSift is a software that helps you find monetized videos that are enabled for ads. Our users have found that when YouTube ads are precision targeted to their ideal audience, the conversion rate is much higher than other ad platforms. Use the power of videos and highly targeted placements to get a huge return on your adpsend.
Visit us at TubeSift.com to learn more about how TubeSift can save you time and money when it comes to advertising on YouTube. As always if you would like free YouTube ads training, success stories and industry news, be sure to follow us at blog.TubeSift.com.
Get a

Membership Today
Sign Up Now
Resources: