Get a

Membership Today
Sign Up Now
Video Transcript
How did the Facebook crash affect advertisers?
Brady Snow: Facebook server was down earlier this week, including Instagram and WhatsApp, no one could access it worldwide. The news has been on this covering what happened and also famous artists have taken to it as well, such as Beeple with this piece, ZUCK DOWN. Anyway, today we want to talk a little bit about how that could maybe be an unreliable situation for advertisers trying to reach their target audience on Facebook. Also, Facebook ad costs have been going up but conversion rates have been going down. So, return on ad spend has been going down and it's getting harder and harder to reach your target customer on Facebook and with the platform going on like this, that's not an ideal experience if you're trying to reach a target customer online today. So, we're going to talk a little bit about how it went down today and another platform that you can diversify your ad spend into that's going to give you better targeting and better ROI because you can reach your target customer much easier than on Facebook's platform. Let's take a look.
So, this is what The Verge covered about this situation. They were saying the outage started just before noon Eastern time and took nearly six hours before it was resolved. This is the worst outage for Facebook since the 2019 incident took its site offline for more than 24 hours as the downtime hit hardest on this small businesses and creators who rely on these services for their income. That's not a great thing to experience when you're a company as big as Facebook. Yeah, small businesses were hit hard by this. They're trying to run their ad campaigns on a platform that's already has high ad costs and it's getting harder and harder to reach customer on Facebook. You think about what people do when they go to Facebook, they're there for socializing to see what their friends are doing, find something to distract them from work. They're not necessarily going there for learning new information, getting a review, learning how to do something, stuff like that is not really what you use Facebook for.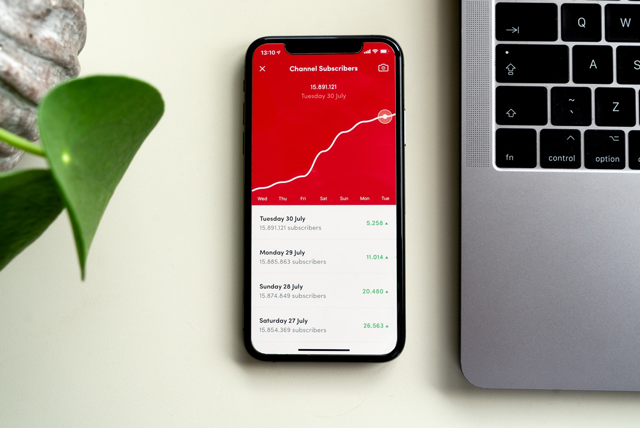 Place your Ads where your audience is
It's great for socializing and distracting yourself from work. Facebook groups can be very beneficial as well, but if you're an advertiser you want to diversify your ad spend and target your customer on a platform where they actually go to, to learn something new or to discover new products or information. The best platform for this is YouTube. So, people go there specifically to learn new information via video. As you know, with ad spend… Apollo go lay down. I'm shooting a video. Lay down. Sit. You stay. At TubeSift, we think it's great to diversify your ad spend and one of the best places to reach a target customer audience is on YouTube. People go to YouTube to learn new information and watch video, which is the preferred way for the human brain to digest new information. On Facebook they're going there, what do you go there for? Usually it's in the middle of the day, at work you need a distraction, you're trying to catch up on some socializing, seeing what your friends are doing.
Maybe you got to respond to that event you got invited to. Are you going? Are you maybe going? Are you not going? I don't know. But if you're an advertiser, you want to be on a platform. You want to serve your ad to someone on a platform where they're actually already going to, to learn new information. Like I said, Facebook more for socializing, but you go to YouTube. Yeah, you can go there, be entertained. But if you're trying to learn something new or discover a new product, you go there to watch a video about it and learn. So, it's a great place to connect with your ideal customer. And what's good about it is that you can place your ads on videos where your target customer is watching, where you know they're going to be. So, you can place your ads there and have your ad pop up to an interested audience and it's going to be a much better targeting than something on Facebook, where users might just be scrolling.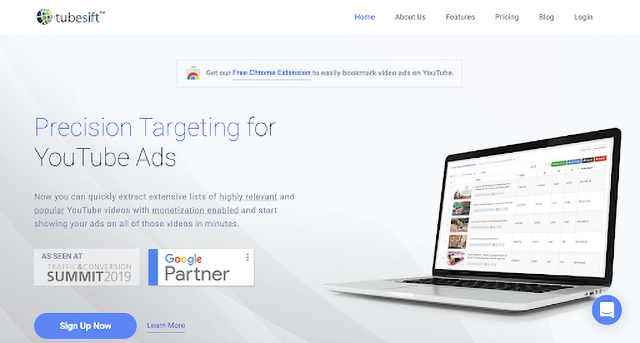 Use TubeSift to Target your Ideal Audience
So, if you want to have the best luck with your placements, you want to check out something like TubeSift Precision Targeting for your YouTube ads. This is a tool that helps you generate an extensive list of monetized videos, where you can place your ads. So, if you go to TubeSift.com, you can learn a little bit more about it. But if you scroll down the screen, you will find a demo that's going to walk you through how it works and how you can use it to reach your target customer. So, if you're interested in that, you can check that out we have a link below, it's also just TubeSift.com. So, that should be it for today. So, we just wanted to do that quick update about how it crashed and why it's important to diversify your ad spend into platforms where you can have better targeting and get a better ROI on your ad spend. So, that's all I have for today and we will see you next time.
Get a

Membership Today
Sign Up Now
Resources