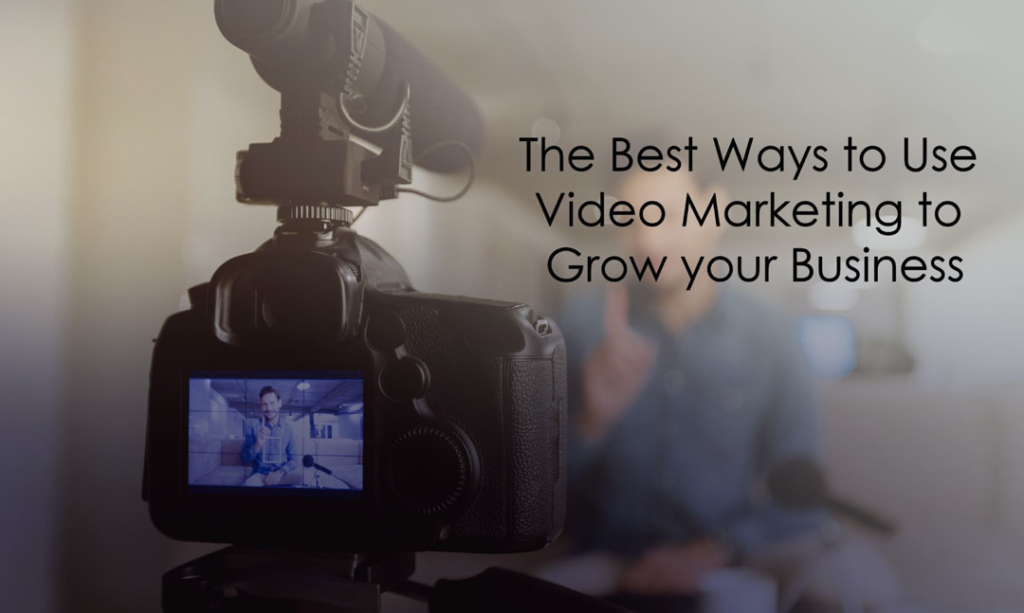 Get a

Membership Today
Sign Up Now
The Rise of Video Marketing
Video marketing is one of the most in-demand marketing strategies used by companies today. It allows marketers to promote their products and services using videos and reach their target audiences using different platforms. Video also helps customers to understand the product better and influence their purchasing decision.
That's why customers prefer to see realistic and authentic advertising. Companies need to respond in order to bring more deals and benefits and ultimately grow their business. This implies that companies need to understand the importance of video advertising to seize this opportunity to grow their market share.
The Best Ways to Use Video Marketing to Grow your Business
The main purpose of video marketing is to create a deeper connection with customers. These are the best methods to implement video marketing to grow your business.
Reach target audiences using video marketing
When doing video marketing, you need to know who your audience is. This will ensure high engagement and better ROI. One of the best approaches to achieve targeted audiences via messaging is to include videos in SMS marketing.
By utilizing videos in your SMS marketing campaigns, it increases the bond between you and your customer. It gives you support when connecting with your crowd on a more profound level.
Video Marketing is a better alternative because it exhibits tone of voice, facial expressions and body language that showcase the true intentions of the campaign, rather than a text message with limited characters.
Video Marketing is the best way to connect with an audience since the human brain prefers video to digest new information. It uses visuals, sound, and text to tell a story. With YouTube being the 2nd largest search engine in the world, you can guarantee people are searching for content that matters to them on YouTube.
If you can place your ad in front of them at the exact moment they're searching for what they want, you are very likely to convert more prospects than other forms of content. That's where TubeSift makes it easy to serve your ad to your ideal buyer at the exact moment they're searching for what you have to offer.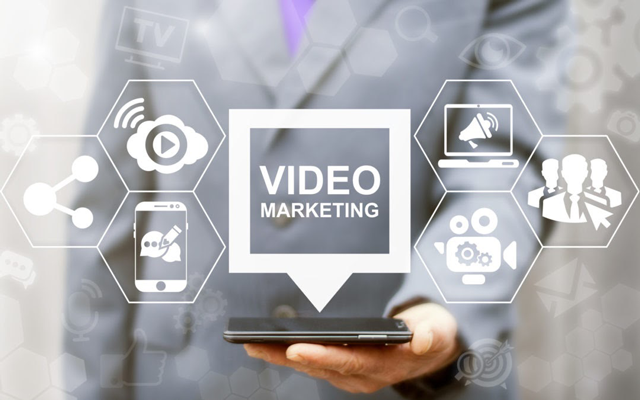 Utilizing Rich Media Messaging
Usually, when a prospect customer receives a marketing text message that consists of all plain words, they often won't read it. With the use of Rich Media Messaging (RMM), marketing videos will be included in the campaign. Customers will be more excited about the business and what it can do for them since they will be directly offered the product or service through their phones.
This is convenient for your business since you now have the ability to capture new customers, serve them directly via text, chat or social media messaging and interact with them in real time.
Take advantage of customers' feedback and create a video campaign
Customer testimony is the second clickable advertising. It pulls in new customers because it is relatable. Testimonials also back up the company claims of how products or services work by confirming facts and figures. Testimonials are also one way to endorse what your business offers and can differentiate you from the competition.
Thanks to this type of video marketing, your company will build more transparency and commitment towards your consumers. This also showcases how your business gives importance to the relationship between you and your clients. It will ultimately attract more customers, improve sales, customer satisfaction and help grow your business.
Boost profit using a product demo
Product demonstration is a technique to introduce or promote the worth of your product or service. The basic role of the demo is to finalize a negotiation, increase sales, and reach your target audience.
With this strategy, you can properly inform the customer about what you offer in the easiest, most attractive, entertaining and the quickest way possible. It's also important to make an eye-catching video banner to increase customers' curiosity. A banner adds extra digital real estate to your video.
Use TubeSift to be in Front of the Competition
YouTube is the second largest engine on the Internet, and YouTube Advertising is the most effective strategy for your business. It can help boost your sales and brand awareness. TubeSift can help your business get a higher ROI on YouTube ad campaigns and save time and money in the process.
With the precision targeting power of TubeSift's software, you will be able to find your target audience in the easiest way possible. TubeSift comes with a feature where you can search for monetized videos on Youtube using keywords and will automatically generate links where you can place your ads. It also includes the Banner Design Studio where you can create video banners. To learn more and use TubeSift for your video marketing, check it out here.
Having the best tool and strategy is the most important thing a marketer needs to know to introduce their products and services to the world. With revolutionary technology available, marketing videos are much more effective, trouble-free and deliver better results.
Get a

Membership Today
Sign Up Now
Resources: